Virtual Events Run from Monday, April 5th to Saturday, April 10th

Join us for "I Matter Because… Celebrating Our Communities and Members!"
Whether you are looking for ways to diversify your PTA's leadership, increase interest in local PTA events, find no-hassle fundraising ideas or increase and diversify your membership and volunteer leaders, the 2020 MA PTA Convention has opportunities for you to discover it all.
You will come to Convention knowing what you do at your school and PTA. But you will leave Convention thinking about the possibilities for your school and PTA, as well as your own leadership abilities.
Workshops will deliver proven ways to:
Communicate effectively with all stakeholders
Engage and empower parents to support student success and overall well-being
Advocate for the needs of every child in your school, community or state
Develop partnerships that support growth and mission implementation
Check out Sessions for the 2021 Convention
Monday, April 5, 2021 6:00 p.m. – 6:45 p.m. Session 1 Brains, Budgets and Technology (link to video recording)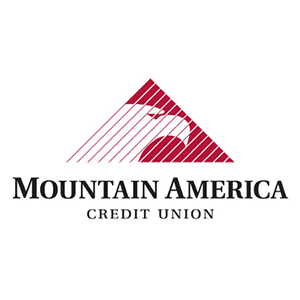 Planning for and managing money individually, or as a leadership team, is best done with an understanding not only of dollars and cents but also while taking bias, reasoning and technology into consideration. Our internal decision-making process significantly impacts our external money management system. In this workshop, we'll learn how to improve upon tried-and-true money management principles, understand how to make effective financial decisions and utilize technology to streamline our efforts.
Presented by: Robert Steed, BFA – Financial Education Manager, Mountain America Credit Union
Monday, April 5, 2021 7:00 p.m. – 7:45 p.m. Session 2 Advocacy Panel Discussion (link to video recording)
This panel discussion will define advocacy and how parents can advocate for their children. Parent engagement, development of advocacy skills and examples of what types of actions are considered advocacy are topics of discussion from our panelist.
Panelists:
Senator Paul Feeney, representing Bristol and Norfolk District;
Marie St. Fleur, JD former State Representative;
Laura Perez, Massachusetts Advocates for Children;
Adeline Bee, Retired Educator;
Brian McCann, Principal Joseph Case High School
Wednesday, April 7, 2021 6:00 p.m. – 7:00 p.m. Session 3 Food Insecurities: Help…What's Happening! (link to video recording)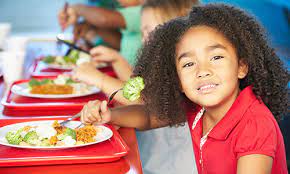 Food insecurity has been a concern of many families and communities in the commonwealth as well as across the nation. There are resources to assist individuals and families in Massachusetts including Child Nutrition Programs, Supplemental Nutrition Assistance during the pandemic and Food Pantries. This session will discuss the food insecurity issue, what is it, and address how to get assistance directly from community advocates and practitioners. Listen and participate with some experts in this field in Massachusetts.
Moderator: Kathleen Millett, Retired MA DESE Child Nutrition Director
Panelists:
Sharon Johnson, Assistant Director of Child Nutrition Outreach Program in MA
Khara Burns, Senior Director of SNAP Outreach Programs , P-EBT Coordinator in MA
Julie LaFontaine, President and CEO, The Open-Door Gloucester and Greater Boston Food Bank Board
Wednesday, April 7, 2021 7:15 p.m. – 8:00 p.m. Session 4 Diversity, Equity and Inclusion (PowerPoint Presentation)
An organization that recognizes diversity values differences and similarities among people through its actions and accountability. These characteristics include age, ethnicity, gender, language and culture, socioeconomic status, among many different things.
When PTAs respect differences yet acknowledge shared commonalities uniting their communities, and then develop meaningful priorities based upon their knowledge, they genuinely represent their communities. When PTAs represent their communities, they gain strength and effectiveness through increased volunteer and resource support.
Presented by Dr. Erik Champy, Counselor, Triton High School
Thursday, April 8, 2021 6:00 p.m. – 6:45 p.m. Session 5 Special Education 101
Thursday, April 8, 2021 6:00 p.m. – 6:45 p.m. Session 6 Special Education and Discipline (link to video recording)
Thursday, April 8, 2021 6:00 p.m. – 6:45 p.m. Session 7 What's a 504 Plan (link to video recording)
Downloadable Slide Presentation for all 3 Sessions
Presented by Christopher Gusman, Interventionist, Fall River Public Schools
Saturday, April 10, 2021 ANNUAL MEETING DAY! (link to video recording)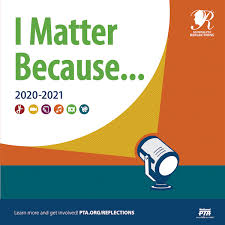 8:30 a.m. President's Welcome and Keynote Speaker
9:00 a.m. Reflections "Breakfast Celebration
Reflections Awards Recognition
Local Unit Awards
9:30 a.m. Leadership Breakout Sessions
MA PTA Board of Directors available to answer questions in separate Zoom Breakout Rooms – Meet with state, national, and other local PTA leaders to discuss any topics/issues that are important to you. Get answers to your questions. Feel free to send topics to convention@masspta.org ahead of time, but we will tackle anything that comes up.
10:00 a.m. Massachusetts PTA Annual Meeting and Final Remarks
Keynote: Jennifer Hedrington, 2021 Massachusetts Teacher of the Year
Bylaws Amendments Vote

Bylaws govern an organization's operations and contain the basic rules relating principally to itself as an association. The MA PTA bylaws outline the basic purpose of PTA, lists basic policies of the MA PTA association and provides a structure for how the PTA association is set up. The bylaws also provide information on MA PTA committee structure, the annual convention and amendment process.
Please check back or contact convention@masspta.org for more information about scheduled events.