Save Money with Member Benefits Providers
New for 2020-2021 Membership Year!

Fusion Academy Hingham is offering a PTA Partner Special which is Five 1-on-1 Tutoring/Mentoring Sessions which can be used to support students in any subject or to try a new elective such as music in our professional recording studio, robotics, art etc. We will also include a complimentary Mindprint Assessment/Personalized Learning Plan which together with the 5 T/M sessions is normally $1150.
For more information on Fusion Academy and all they have to offer click here.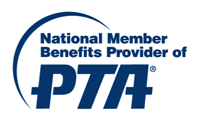 Whether you're buying school supplies for the kids or renting a car for your next family vacation, PTA members can save money on everyday purchases thanks to National PTA's Member Benefits Provider Program.**
National PTA teams up with businesses committed to supporting PTA's mission of serving all children by offering our members special discounts, fundraising opportunities and other unique deals.
Want to learn more about advertising with PTA like the companies you see here? Contact info@masspta.org
AARP
Grandparents play a critical role in supporting children's achievement. More than 6.5 million children nationwide live in households maintained by grandparents. That's why National PTA is pleased to offer our members a special opportunity to purchase AARP membership at a 15% discount.
AARP has designed its membership to help people age 50+ "live their best life." Your AARP membership will give you access to a wealth of valuable information and benefits that you can enjoy including:
Trusted information and resources like AARP The Magazine.
Everyday discounts on travel, personal health, dining and more.
Tools to help with everything from finances to healthy living.
Exclusive products like dental, hearing and cell phone plans.
Volunteer opportunities.
Additional spouse/partner membership at no cost.
---
Good Housekeeping
Good Housekeeping has a special 12-month subscription offer exclusively for PTA Members!
For only $6, you'll receive an entire year of this modern lifestyle magazine featuring great, useful content for busy women and moms—such as recipes for fast, delicious meals, budget-friendly style tips, ways to improve your health, and simple solutions to manage all aspects of your family life.
---
Google
Google has a special offer for PTA Members through May 31, 2021: Google Fi!
Google Fi is a different kind of phone plan with simpler pricing and smarter coverage. On Fi, you can join from the comfort of your home and choose a plan that's right for you—whether that's the Unlimited plan or just paying for what you use on the Flexible plan.
All Fi plans come with family features at no extra cost. They help your family stay safer and build healthy digital habits:
Block calls and texts from strangers
Monitor and budget data usage
Set content filters, screen time limits, share location and more with Family Link
Learn more about Fi family features and find a phone on Fi that fits your family's budget.
---
Hertz
We're at the Airport and in your Neighborhood. The world's largest airport general use car rental brand, operating from approximately 10,090 locations in 145 countries, is proud to offer PTA members up to 20% off using discount CDP# 1929580 every time you reserve.
Hertz Benefits
Save up to 20% using discount CDP# 1929580
FREE Child Seat with every rental
Additional savings on Affordable Prepaid Rates
Special promotions in addition to your discount
FREE Hertz Gold Plus Rewards enrollment! Earn free rental days and receive expedited service!
Hertz Gold Plus Rewards
Enroll and receive expedited service, free rental days and special deals. JOIN NOW!
More Savings
Hertz Special Offers—Check out the latest deals to use in addition to your discount. Just reserve with your discount CDP# 1929580 and a Special Offer PC# and Save!
Reserve online or call (800) 654-2210.
---
Mountain America Credit Union

Mountain America Credit Union supports a broad array of financial literacy efforts for both adults and youth. This financial education is aimed at helping individuals and families get on track financially, become motivated to take action and live balanced lives.
Mountain America has a successful history of working with local and State PTAs and is excited to offer unique benefits as a National PTA Member Benefit Provider:
$100 bonus when you open a new MyStyle Checking account with eStatements*
$100 bonus for your local PTA when you open a new non-profit business account with e statements*
$50 Refinance guarantee—We'll give you $50 in cash if we can't save you $50/month on a consumer loan refinance*
Free financial education resources
Visit www.macu.com/PTA or call 1-800-748-4302 to get started.
*Based on eligibility. Restrictions may apply. Visit www.macu.com/pta for full details, terms and conditions. Federally insured by the NCUA.
---
MetLife Auto & Home®
MetLife Auto & Home® has partnered with the National PTA to provide members with access to valuable features and benefits, including special group discounts on auto insurance.
With MetLife Auto & Home You Can:
Take advantage of group discounts
Receive a discount for bank account deduction
Save more with our Multi-Car Discount
Choose from a variety of insurance policies to meet your coverage needs
Plus, if you decide to choose MetLife Auto & Home,
they'll help you make the switch quickly and easily.
Learn more about the benefits of your group auto insurance program from MetLife Auto & Home® Call us today for a free quote (877) 491-5089. Or visit: http://www.myahprogram.com/PTA.
MetLife Auto & Home is a brand of Metropolitan Property and Casualty Insurance Company and its affiliates: Metropolitan Casualty Insurance Company, Metropolitan Direct Property and Casualty Insurance Company (CA Certificate of Authority: 6730, Warwick, RI), Metropolitan General Insurance Company, Metropolitan Group Property and Casualty Insurance Company (CA COA: 6393; Warwick, RI) and Metropolitan Lloyds Insurance Company of Texas, all with administrative home offices at 700 Quaker Lane, Warwick, RI 02886. Coverage, rates and discounts are available in most states to those who qualify. © 2011 MetLife Auto & Home L0811200270[All States]
---
Nestlé Waters North America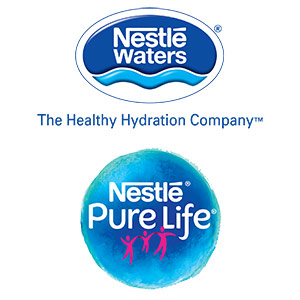 Keep your family hydrated and the beverages flowing with water delivery right to your door by ReadyRefresh®. Place your first recurring order today to SAVE up to $50 and get FREE delivery with a FREE case pack of Nestlé® Pure Life® Purified Water 8oz bottles!
Sign up on ReadyRefresh.com
Add a 24-pack of .5-Pint Nestlé® Pure Life® Purified Water bottles to your cart
Select "Recurring Orders" then use offer code PTA and the case is FREE*
*Introductory offer good for new residential customers only, upon credit approval, who select recurring delivery frequency. Cannot be combined with other offers. New customers who sign up for recurring home delivery service under this offer and use the coupon code PTA at the time of first order will (a) receive an account credit up to $50 on their first order, (b) not be charged a delivery fee/fuel surcharge on their first delivery and (c) receive one 24-pack case of 0.5 Pint bottles of Nestlé® Pure Life® Purified Water. Not redeemable for cash. Use of the coupon code PTA is limited to those customers within the ReadyRefresh® by Nestlé® and of Nestlé® Pure Life® Brand serviceable area. LIMIT: one (1) account credit and free case per customer account. Customer must pay for the additional products ordered and is responsible for all sales tax, CRV and applicable bottle deposits. Minimum order $20 before discount. New customers do not include any customers who have had a delivery through ReadyRefresh® by Nestlé® in the past twelve (12) months. Prices and products subject to change at any time without notice. Employees of Nestlé Waters North America Inc. are not eligible to receive this offer. Offer expires by 12/31/20 and delivery must occur by 1/31/21. ©2020 Nestlé Waters North America Inc.
---
Office Depot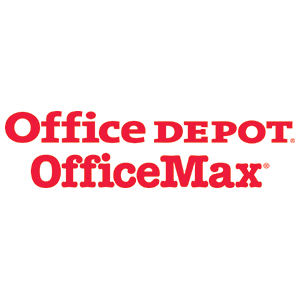 Office Depot has three exciting member offers for National PTA members.Parent Engagement Program
YOU: Your Child's First Teacher is a parent engagement program that unites teachers and parents to support a child's academic success at school and at home. The program includes English and Spanish resources for parents and teachers.
3-Book Set
The 3-book set at the heart of the program provides practical steps, tools, and access to resources for parents and educations. Parents track critical milestones in their child's development as they support academic success from birth through high school graduation and beyond.
YOU: Your Child's First Teacher is focused upon a child's four core areas of success:
Academic Achievement
Physical Health
Emotional Well-being
Social Well-being
Office Depot is proud to offer PTA members special discounted prices. Use the following promo codes at check-out in our online store.
SKUs 255269 & 255242 (book sets) – Price $10 Promo Code PTASET2019
SKU 274124 (training manual) – Price $22 Promo Code PTA2019
Office Depot Discount
Exciting news! Office Depot OfficeMax has partnered with us on a savings program to provide discounts in-store and online, plus fantastic new benefits for all PTA members.
Savings include:
100 Item School Supply List Discounted 5-84% less than retail
260+ Item Office Supply List 20% to 55% less than retail
200 Item Technology Solutions Average 10% less than retail
Ink & Toner 10% off Branded / 20% off Private Brand
427 Item Cleaning and Breakroom 20% to 55% less than retail
Store Assortment – 10% OFF Over 6,395 items discounted
Special Pricing on Copy and Print 2.5¢ Black & White copies 22¢ Color copies 40% off finishing services.
Sign up for our Office Depot Business Savings Program, administered by Excelerate America.
To get the coupon straight to your phone or device, text the code NPTACard to 844-446-6358. School Supplies for the Upcoming School Year
School might look different but Office Depot OfficeMax is here to help with the same amazing Back To School solutions as always. Get supplies for class with just a click. Office Depot OfficeMax's School List With a Click can help you find your teacher's exact list in three easy steps.
Lifetouch
Trusted nationally. Represented locally. Lifetouch serves the photographic needs of children and families across North America, in schools, studios and houses of worship.