A message from our President
As the effect of COVID-19 continues to evolve, we have been working diligently with National PTA, the Massachusetts Department of Elementary and Secondary Education and our other partners to provide up to date and accurate information. We hope you find these resources helpful. We will continue to add to this page as new information becomes available. Please stay well and stay strong.
National PTA Resources
National PTA's Tackling COVID-19 Together, compiles resources, tools and information that will support our families and teachers who are navigating working, teaching and learning at home, as well as sharing stories of how PTAs across the country are helping their communities.
Stay Healthy Resources
Your Massachusetts PTA Health, Safety and Wellness Committee has worked with our partners in pulling together these resources for you. We recognize that the physical health of our families is paramount at this time but would also like to acknowledge that our mental health, in particular as our social distancing continues, and the novelty of being out of school wanes. Please reach out to us at health@masspta.org if you have any questions.
---
Massachusetts Health, Safety and Wellness Committee has pulled together the following graphics that you can download and share.
---
---
Flyers From Attorney General Maura Healey's Office. For more information please visit their website, www.ma.gov/ago/covid19 All resources are available in multiple languages.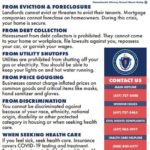 ---
Healthcare For All Monitors Access to CareRelated to COVID-19 In response to the Coronavirus outbreak in Massachusetts and Governor Baker's declaration of a state of emergency, Health Care For All's HelpLine is working to address questions from callers about whether testing and treatment for COVID-19 are covered by their health plans.
We would like to thank the Massachusetts Health Connector for their proactive steps to ensure that people are getting the care they need during this outbreak of COVID-19. They have provided a special enrollment period to accommodate uninsured residents and prioritize the health and safety of the community. Read their press release here: Massachusetts Health Connector offers extended enrollment for uninsured individuals to ease coronavirus fears.
---
Consumer Reports has a wonderful page with great recommendations. How to Cope at Home With Kids During the Coronavirus Outbreak, Keep your family healthy—physically and mentally—and minimize spread of the virus
---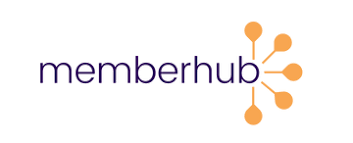 Our Partner, Memberhub has updated their COVID-19 Family Resource Page. You can access free and discounted products & services from our dedicated partners, to feed your family, keep learning & stay entertained during COVID-19 closures.
---
On the Lighter Side for Teachers, I Will Survive, Coronavirus version for teachers going online https://www.youtube.com/watch?v=CCe5PaeAeew
---
Update from the Massachusetts Department of Education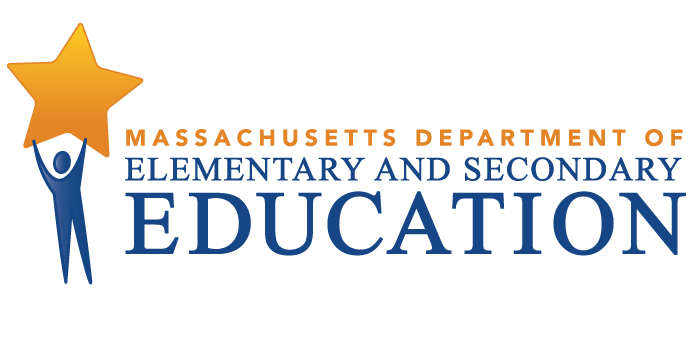 The Department is working to continue to keep families updated with information and resources as we move through these unprecedented times. You can access these resources here:
Letter to Families about Remote Learning During COVID-19
The Department made several announcements related to COVID-19 this week. In addition, DESE now has COVID-19 web pages related to special education services; educator preparation programs; and college, career, and technical education. General updates: Please continue to check DESE's COVID-19 page, the state Department of Public Health's COVID-19 site, and the federal Centers for Disease Control and Prevention.
Studying at Home Resources
Our partners have put together some wonderful resources for you.
As schools and students, families and educators adapt to the current health crisis, WGBH — in partnership with the Massachusetts Department of Elementary and Secondary Education and WGBY/New England Public Media — is supporting them by gathering some of our free, trusted digital resources from PBS LearningMedia and our award-winning educational preschool programming. PBS LearningMedia resources span disciplines for grades PreK-12, are aligned to national and state standards, and include videos, comprehensive lessons, and other activities. https://www.wgbh.org/distance-learning-center
---
---
Healthy Activities to Do at Home Brought to You by Action for Healthy Kids: Fostering healthy behaviors, staying active, and eating nutritiously at home are vital for children's development for many reasons, in addition to the obvious. Practicing health at home:
Helps build resilience and the ability to better manage stressors
Helps prevent disease and boosts the immune system
Reinforces lessons learned at school and helps create a 360-degree healthy environment
When kids are out of school for any reason, whether it's the weekend, a holiday break, or a school closure, parents and caregivers can use these activities and resources to keep their kids moving, learning, and eating healthily.
---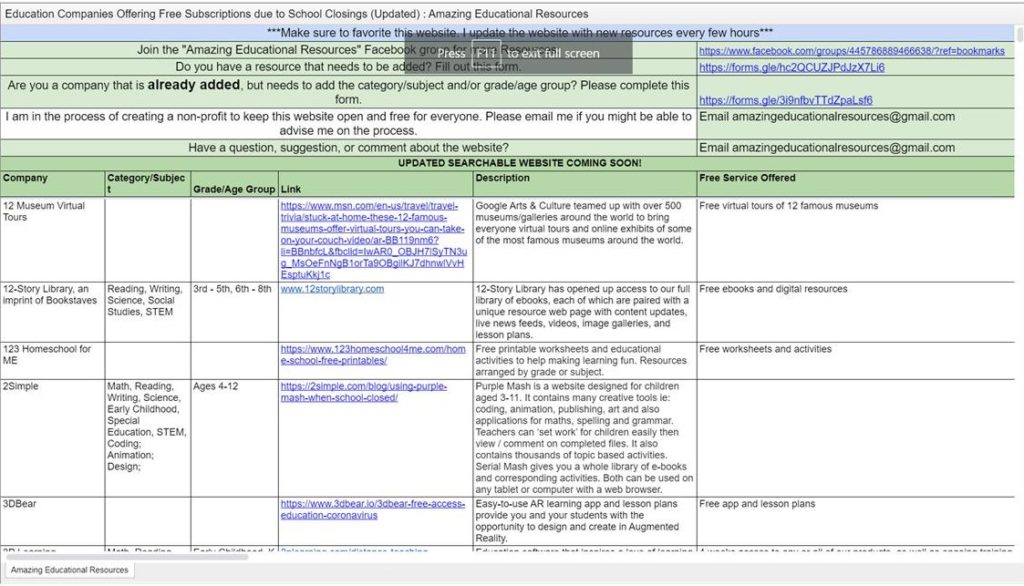 Here is a compilation of free resources for parents to use: http://www.amazingeducationalresources.com/
---
---
Project Green Schools presents: the 2020 Green Olympics sponsored by National Grid to be held in schools and communities around the country this Spring, and we invite you to be part of this new way to engage students, schools and communities in environmental action. Participate in the Project Green Schools Green Olympics FROM HOME!
Social distancing means no in-person events… Project Green Schools says, "No Problem!" We've redesigned a number of our Green Olympics events so that schools and communities can participate virtually. It's a great opportunity to create excitement for environmental action, STEAM skills-building, and green learning. Join us – make an impact from home – and involve your whole community.
Guidelines for General Membership Meetings (Parliamentary Procedure)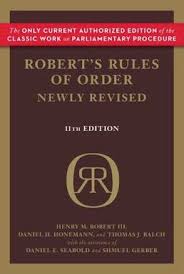 General membership meetings can only be held as in-person meetings.
If a general membership meeting cannot be held at the school, it may be hosted at a church, library or other public venue, including a park or outdoor location, with notice to the attendees, according to unit bylaws.
If the meeting is cancelled/postponed, it should be rescheduled, with notice to the members, in accordance with your unit bylaws. Please reach out to us if you have questions.