All members of the Massachusetts PTA Board of Directors are volunteers who are here to serve you and to work for children throughout Massachusetts and our country. Meet your Massachusetts PTA Board of Directors.
Madison Estes, President 
National Council of States Representative
Madison Estes is currently a Special Education Teacher at Pentucket Regional Middle School. She recently received her Massachusetts Teaching Certification for Business Education. She graduated from Salem State University in Salem, Massachusetts with a major in Business Administration and a minor in Educational Studies. She is currently completing her Masters of Education in Moderate Disabilities K-8 at Merrimack College. Madison is the daughter of a single parent, who lost her husband when Madison was in elementary school. Experiencing this loss has motivated Madison to champion the issues of single parent families and the costs of higher education on a family. As a new teacher she also believes in supporting the public education system and engaging parents and students in their own education. She strongly supports allowing teachers to participate in leadership opportunities both in and outside of the classroom. Madison loves supporting and volunteering for the PTA and strongly believes in their tagline "everychild.onevoice".
Over the past several years she has served several different roles on the State and National levels for PTA. She began her journey as the Higher Education Student Liaison on the MA State PTA Board of Directors in 2012. She worked as co-chair to form a youth leadership committee for MA PTA. She is also served as the vice-chairwoman of the National PTA Youth Involvement Committee from July 2014 to June 2016 and also served as a member of the National PTA Youth Involvement Committee from July 2017 to June 2019. Madison was installed as the Treasurer of the MA PTA in April 2014, and managed this responsibility for four years, when her second term ended on June 30th, 2018 and she was installed as President-Elect.
---
Karen DeRoche, President-Elect
Karen is the proud adoptive mother of 2 boys and started her work in her local unit, Rehoboth PTSA, 10 years ago.  She currently serves as Rehoboth PTSA's Immediate Past President/Acting Secretary and previously held the offices of Secretary, Vice President (Palmer River and Beckwith) and Membership Chair. Personally she is passionate about my working with children with disabilities, adoptive children, special education needs, and those who "fall between the cracks". She currently works as a Nurse Case Manager and spends her weekends as a proud hockey mom.  She is very excited to begin work with Massachusetts PTA,  and also serves on the Massachusetts PTA Health and Safety Committee.  Karen is passionate about advocating for all children, and believes strongly in PTA's motto…."Every Child, One Voice."
---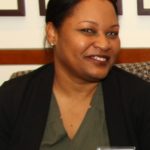 Kathersha Cureton, Vice President of Leadership
Kathresha Cureton currently serves on the Massachusetts PTA Board of Directors, and as a member of the Health, Safety and Wellness Committee. Kathresha draws from experience with more than 15 years in Health and Human Services, and earlier in her career, management, public affairs and outreach. She studied Psychology from the School of Social Behavioral Sciences at Mercy College and Art and Design from the School of Design at Pratt Institute. Active in the community, she served at the local level as a member on both Elementary and Middle School Councils; as the Middle/High School Vice President, PTA and Reflections Chair. She is a PTA Art Coordinator for the Hopkinton Elementary Schools, has volunteered in several other committees and civic leadership positions at every level.

With over 8 years of leadership experience she has also been involved in working as a liaison with support for parents and students including school programs, education and advocating for children. She continues to advance her training by attending conferences, seminars and workshops on both health and educational topics; including her passion for the arts.

Her children attend Hopkinton School District. We are very pleased to have her join our Leadership Team at Massachusetts PTA. "Life is never so busy that there is no time to help others."
---
Wendi DeClercq currently serves on the Massachusetts PTA Board of Directors as Secretary, and also as a member of the Health, Safety and Wellness Committee.
Wendi brings nearly 20 years of experience working in the government sector as a Legislative Aide for the Massachusetts House of Representatives, followed by several years in the private sector working for a public policy/communications firm, and currently is in her 12th year working in the non-profit sector. Wendi is a former President of the Rehoboth, Massachusetts PTSA, serving that community's elementary and middle schools, and former Chair of the Rehoboth PTSA Enrichment Grant (PEG) committee. She also serves as the Chair of the Charter Committee for Narragansett Council of Scouts BSA Troop 3, North Dighton, MA.
Wendi became involved in volunteer efforts following the example of her Mother, who was very actively involved in her Church and in all things related to her children; and as a way to stay actively connected with her children's interests and serve her community.
Wendi resides in Rehoboth, MA with her husband, Raymond, and her son, Cameron, who is in his Senior year at Dighton-Rehoboth Regional High School. She also has a daughter, Jessica, who is a Certified Clinical Medical Assistant (CCMA) in Dermatology.
---
Fran Guardabascio, Treasurer
Fran has served as a Board Member and Treasurer for two years in the Patrick Lyndon PTA in West Roxbury.  While Treasurer, Fran implemented a number of efficiency and cost-saving measures, as well as a long term planning process which gave the PTA sustainability and flexibility.
Fran joined the PTA because his local unit's urgent need for a Treasurer dovetailed with his desire to put his professional skills as an Accountant and Financial Analyst to use in the community.  The icing on the cake was the level to which he got to know the administration, staff, and community.  These new friends and knowledge of the school system were tremendously valuable with his first children entering the school system.
Now at the end of his tenure at the local level, Fran is excited to be part of the team at the State level.  He is looking forward to the challenges ahead, and is excited to help grow the PTA's influence.
---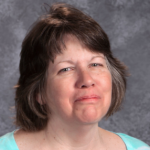 Jennifer Francioso, Financial Secretary
Past President 2016-2018
Jennifer Francioso grew up in Somerville, Massachusetts and has lived in Methuen with her husband, Joseph, for the past 15 years. They are the proud parents of a daughter who is a (soon to be graduating) senior member of the Class of 2020 at Methuen High School. Jennifer has served on the State Board in various roles since 1991 with a brief breaks throughout the years. Jennifer represented the Massachusetts PTA as a (non-voting) member of the Budget Foundation Commission during her term as President-Elect and has served on a variety of committees of the Massachusetts PTA throughout the years, currently; she is a member of the Health, Safety, and Wellness Committee. Jennifer has been actively introducing the value of PTA advocacy to other communities.
---
Stephanie Gray, Bylaws Chair
National PTA Field Service Committee
MA PTA Communications Team
Liaison to MassPartners
Past President 2014-2016
Stephanie Gray has served on the MA Parent Teacher Association (PTA) Board of Directors since 2010 beginning her time as the MA PTA Communications Chairman and moving into the role of President Elect, President, Immediate Past President and Cranberry Unit President, currently serving as MA PTA Communications Chair. She currently serves on the National PTA Field Services Committee and has also served on the National PTA Bylaws Committee. She assumed the role of President in July of 2014. As part of her role with MA PTA she serves as the Liaison to MassPartners for Public Schools, the 2018-2019 Chair, a coalition of the statewide teacher, parent, school committee, principal, and superintendent organizations in Massachusetts. Stephanie is a mother of 2 who began her PTA experience developing the Drama Club at her children's elementary school where for 5 years she worked to ensure 120 children each year had the opportunity to participate and learn about the theater. After her mother-in-law passed in May of 2016 she realized that most families have no idea how to prepare for and handle loss, Stephanie put together her passion for helping people with her background in sales and marketing to become an agent through New York Life Insurance Company and may be licensed with various other independent unaffiliated insurance companies in the state of Massachusetts. Previously she worked for SMH Electronics as the Business Development Manager in West Wareham, MA. Before that she owned her own company working with small businesses to develop their online presence. Throughout her career in Marketing and as a Parent Advocate, Stephanie has done workshops and presentations on subjects ranging from Designing Routines for new parents to "Transitioning to EMR for the AHCA" for medical practices. She has also been part of a number of task-forces and panels with other educational organizations including the MA Department of Elementary and Secondary Education. Stephanie is passionate about the mission and goals of PTA and believes that it is our role as PTA leaders to not only ensure that every child has the opportunity to reach their potential but to work with the whole family to educate and empower parents/guardians/care givers so they can be the best advocate for their child.
---
Susan Bogosian, Advocacy Chair
Susan has been an active volunteer in the Rehoboth PTSA for the past six years serving on many committees, co-chairing and chairing committees, and serving as the Vice President of Palmer River and the President. She has extensive experience in the education, public service, Judiciary, human services and the legal field. She holds a Bachelor of Arts and Science, a Master of Science and a Juris Doctorate degree. Further, she has a background in legislative affairs having worked in Washington, DC as an intern in the United States Senate. She is active in the political arena through her lobbying efforts. Her belief in our mission "to make every child's potential a reality by engaging and empowering families and communities to advocate for all children" is demonstrated in her actions. Susan is also a member of the MA PTA Health, Wellness, and Safety Committee and has been the Advocacy Chair for the past three years. She represents MA PTA as a Federal Legislative Chair (FLC) on the National PTA FLC committee. "Advocacy is the core of PTA and advocacy sets us apart from other organizations."
---
Jacqueline M. Coogan, Health, Safety and Wellness Chair
National PTA Health Subcommittee Member
Jackie Coogan is a Founder, Board Member and past Executive Director (19 yrs) of The Joint Committee for Children's Health Care in Everett (1994 to present). She brings 37 years of experience in the Everett Public Schools, as a classroom teacher and elementary School Counselor. Currently, an Adjunct Professor of Psychology at Bunker Hill Community College, Jackie holds a bachelor degree from Salem State University '70 and a Masters in Education from Suffolk University '77.
Ms. Coogan also serves on the Board of Directors of Health Care for All (2000 to present), the leading consumer health advocacy organization in Massachusetts, which played a key role in developing the policy initiatives that led to passage and implementation of the Chapter 58 health reform law in April of 2006. In 2012, she joined the Massachusetts PTA as their Health and Safety Chair. Jacqueline Coogan has been honored for her work in health care, children and families many times and most notable by:
Health Care For All, Boston, MA. June19,1998 For The People, Against the Tide, "For her leadership and commitment to securing health care access for the children of Everett and surrounding communities in Massachusetts"
Salem State College, 2002 – Outstanding Educator of the Year
Massachusetts Teachers Association Human and Civil Rights Award for Creative Leadership, May 2009
Massachusetts PTA Commitment to Children Award, 2012
---
Christopher Gusman, Special Education Chair 
Chris is an experienced Solutions Director with a demonstrated history of working in special education administration and technology. Skilled in Special & Alternative Education, Equity in Educational settings, Nonprofit Organizations, English as a Second Language (ESL), Trauma Therapy, Classroom Management, and Program Evaluation.
---
Dr. Gary Mazzola, Reflections Chair 
Dr. Mazzola recently retired as the Superintendent of the Ashburnham-Westminster Regional School District a role he took on after serving as the Principal of the Richardson-Olmsted School in Easton where he assisted in the chartering of the PTA there. The arts are an important part of Gary's life as the organist/pianist for his church and he believes that the National Reflections Art Enhancement program is key to helping develop those passions in our children.
---
Barbara Bailey, Membership Chair

Barbara Bailey, Massachusetts PTA Membership Chair, has been involved in PTA for over 40 years. Why? "I would like for all schools in Massachusetts to be able to experience the benefits of PTA. I also have made some wonderful friendships through PTA which I will always cherish. I also have five grandchildren – four boys and a girl. The future of their education as well as the education of all children is important to me."
Barbara and her husband Don live in Lexington where they raised their three boys. When the boys began school over 40 years ago, Barbara became involved with PTA on the local level. Starting out doing many different volunteer jobs in PTA, she eventually became PTA president at all three schools attended by her children as well as PTA Council President. She became involved on the state PTA level in the late 1980's and was elected as Massachusetts PTA president from 1993-95. Barbara also serves on Massachusetts PTA Bylaws Committee and Health Committee.
In 2018 Barb retired as a Medical Technologist from Newton Wellesley Hospital where she worked for over 40 years, 30 of those years were on nights 11:00 pm – 7:00 am.
---
Michael Henry,  Corporate Partnerships
corporatepartnerships@masspta.org
Michael Henry has been an active member of the Manthala George Jr. Elementary School PTA a K-5 in Brockton, Massachusetts with 900+ students.  In 2016, Michael became President of the George School PTA while continuing to chair the Sponsorship/Partnership Committee.  Michael is a proud husband and father of two children, son Tyler age 21 and daughter Dominique age 9, who are the reasons why he became more engaged in education.  Michael believes that our children's "future is our business," in which he tries to instill with the parents.  In addition, Michael currently volunteers on the Massachusetts PTA Health & Wellness Committee, President of the Bridgewater State University Afro-American Alumni Association, and Board Member of the Bridgewater State University Alumni Board while working as a Project Manager Consultant.  Michael has also served on the boards of Young Professionals Network of the Urban League of Eastern MA, Massachusetts Hall of Black Achievement (HOBA) and Boys & Girls Clubs Medford & Somerville (formerly Boys & Girls Clubs of Middlesex County).
---
Dr. Eri
k J. Champy,  Diversity and Inclusion Chair
National PTA Board of Directors Member 
Past President 2012-2014
Dr. Erik Champy has supported children, adults and the community for over 30 years.  As an elementary teacher, he equipped students with the knowledge and skills to be successful with academics while creating a safe environment to learn.  As an adjunct professor for nearly two decades, Dr. Champy has prepared educators to work with students and families to achieve greater outcomes for all.
As a union leader at the local, state and national levels, Dr. Champy has been a strong voice in public education.  He has applied his knowledge and experience, worked with community members and advocated for students from Beacon Hill to Capitol Hill.  Along with colleagues and fellow advocates, he has lobbied lawmakers for a reduction in student debt, increases in education funding, child nutrition, reform of the No Child Left Behind Act, lowering the achievement gap and many other issues important to American families. Today, as a guidance counselor, Dr. Champy continues to work with diverse students, challenges their strengths, addresses their social emotional needs and assists with identifying career and college opportunities.
As a PTA leader in Massachusetts, Dr. Champy continues to advocate for children and the schools that our students deserve. During his tenure as state president, his team established a robust Health, Safety and Wellness Committee, secured a gubernatorial proclamation for Arts education, formed the Massachusetts PTA Youth Committee, expanded interest and membership in PTA, strengthened partnerships, and identified the first LGBTQ Issues Chair for the Massachusetts PTA. 
---
Mary Ann Stewart, Liaison to the Board of Elementary and Secondary Education
Past President 2010-2012
Mary Ann Stewart was appointed Parent Representative to the Massachusetts Board of Elementary and Secondary Education by (then) Governor Patrick in August 2014 and has been reappointed in 2019. From 2010-2012, she served as President of the Massachusetts PTA and continues to serve on the state PTA Board as a Member-at-Large.  She also serves as a member of the National Advisory Council for Media Literacy Now.
Mary Ann is a parent of three and resides in Lexington. She has been active in the schools and in town government, serving as an elected representative to Town Meeting since 2006 and on the School Committee from 2009-2014 where she lead as Chair from 2011-2012.
Mary Ann has served in numerous leadership roles at the local, state, and national levels. She is a champion of children, youth, and families, and her experience in organizational development and passion for advocacy and creativity has leveraged engagement in professional and volunteer settings alike. Mary Ann received her Bachelor of Science from the University of Massachusetts for Music Education.
---