Each summer, information for Presidents, Vice Presidents, Treasurers, Secretaries, along with information for Membership, Advocacy, Fundraising, Health, and Reflections Chairs, makes this event a unique energizing start to everyone's PTA year. Get up to date on the latest rules and regulations from the IRS and Commonwealth of Massachusetts, sharpen your leadership and advocacy skills, learn about programs and grants, and take advantage of the networking opportunities.
We are requesting that each PTA send a representative to virtual summer leadership as the Massachusetts PTA standards of affiliation require that someone from each PTA attend at least one training each year. The person attending does not have to be an officer of the PTA, it can be a member who is interested in moving up or if there is someone that you think would be good to move up, or just a representative from the school. This is an excellent opportunity for any member who wants to know more about what PTA has to offer. Everyone is welcome; we hope that you and your other members will join us.
We are offering a number of dates – pick the one that you would like to attend (these sessions are scheduled for 2 hours each):
Saturday, August 1st, 2020 at 9:30am via Zoom
Click Here to Register for Sat. 8/1
Saturday, August 22nd, 2020 at 9:30am via Zoom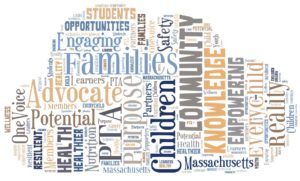 Click Here to Register for Sat. 8/22
Wednesday, September 16th, 2020 at 7:00pm via Zoom
Click Here to Register for Wed. 9/16
*please note the same information will be given each session, so you only need to attend one. The slideshow will be available after the webinars end.