Virtual Events Run from Monday, April 4th to Thursday, April 7th
In-person or Virtual Session Saturday, April 9th
Check Out Our Speakers for the 2022 Convention
Speakers are listed alphabetically by last name
Shaton Berry, National PTA's Healthy Minds Ambassador.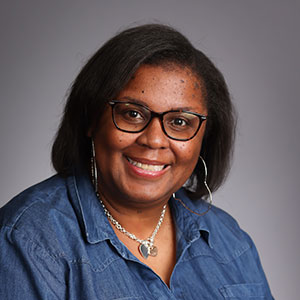 Presenting on Thursday, April 7, 2022 Session 3; Be Mental Health Champions in Your Community: How to Run PTA Healthy Minds Programming
Shaton Berry currently serves as a member on the National PTA board of directors, and as a member of the National PTA leadership committee. She has been a PTA volunteer for over 16 years, most notably serving as chair for the National PTA Nominating and Leadership Recruitment Committee from 2017-2018, and serving as president of Michigan PTA from 2011-2013. Berry is also a certified Training Capacity Building Initiative (TCBI) and grassroots advocacy trainer through National PTA.
Berry truly believes in the mission and purposes of PTA and wants to ensure its place as a world class association for families. Her passion stems from her personal experience with unique family structures. She does not have any biological children; she raised her two younger brothers, Anthony and Deontae.
Professionally, Berry has worked for the Federal government as a public servant for over 19 years. She also serves as the Chief Operating Officer of Purposeful YOUth Detroit, a non-profit organization that focuses on the empowerment and mentoring of girls ages six to 18.
Thank you to National PTA for sponsoring this virtual event!
---
Christopher Gusman, Interventionist, Fall River Public Schools
Presenting on Wednesday, April 6, 2022, Session 2; Special Educations Programs
Experienced Solutions Director with a demonstrated history of working in special education administration and technology. Skilled in Special & Alternative Education, Equity in Educational settings, Nonprofit Organizations, English as a Second Language (ESL), Trauma Therapy, Classroom Management, and Program Evaluation.
---
Yvonne Johnson,

Nation PTA President Elect
Keynote Speaker on Saturday, April 9, 2022 at Annual Meeting
Yvonne Johnson is the President-Elect of the National PTA. As the President-Elect, Yvonne serves to
support the work of PTA. Yvonne currently serves as the chair of The National PTA NCAAC. Yvonne is a member of the National PTA Finance Committee and a member of the National PTA Governance Policy Committee. Yvonne has previously served as the Vice President of Advocacy for National PTA (2019-21) and chair of the National PTA Legislation Committee(2019-21). Yvonne also served on the Government Policy Task Force and the special working group of the Strategic Planning Committee during the 2019-21 term. Additionally, she has served as a local, region and state leader in her state of Delaware including State President(2011-13), National PTA Board of Directors (2015-17), National PTA Resolutions Committees(2015-19). and National PTA Field Service Committee(2013-15).
Yvonne's personal motto is, "Never underestimate the power of a parent's voice!" She has been involved in PTA for nearly 30 years, serving Delaware PTA at the local, region and state level in many capacities. She has worked closely with elected officials and decision-makers for years, making a difference in the lives of all children. Advocacy is her passion.
During Johnson's term as NPTA VP of Advocacy she was the directing arm of all advocacy issues and served as the voice for families around education issues. Johnson and her Legislation Committee hosted NPTA's first ever virtual legislative conference and led the effort to form the Public Policy Platform for the 117th Congress. She has successfully assisted in passing many education bills in the state of Delaware and was proud to have received the National PTA 2014 Shirley Igo Award recipient for leading a grassroots advocacy campaign around inclusive classrooms in a local school district. She continues to work with local, state, and federal officials on behalf of all children. Yvonne is committed to the vision and mission of PTA and will serve to move PTA forward. Yvonne is committed to being intentional with PTAs efforts to be more inclusive, diverse, and equitable. Yvonne will be the President of NPTA in June 2023.
Yvonne is the recipient of many recognitions for her work with the Delaware General Assembly including resolutions and proclamations presented to her by the Governor and Lt Governor as well as the Senate and House of Representatives of Delaware for her advocacy work around education issues.
Professionally, Johnson is an independent consultant, working with local school districts on school board reform, family engagement, education funding, grant writing, and community outreach. She is married to John and has three children, Ross(Stephanie), Jessica, and Derrick(Melody), and a grandson, Crew.
---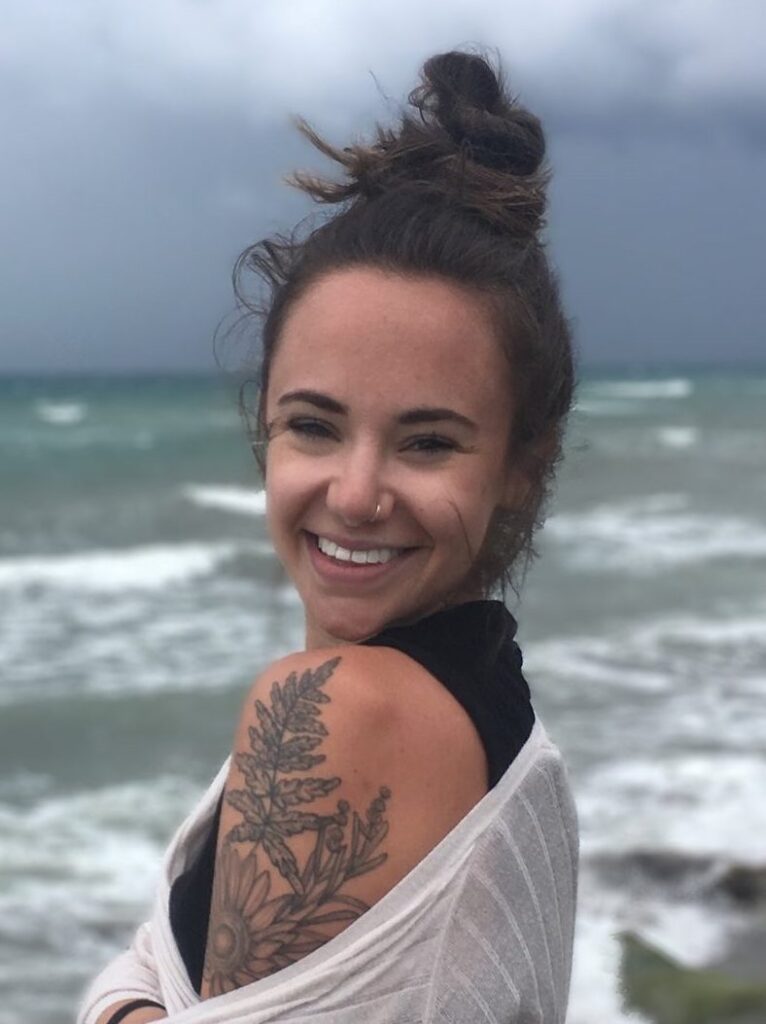 Elizabeth O'Neil, Minding Your Mind Stories Over Stigma Speaker
Presenting on Monday, April 4, 2022 Session 1; Minding Your Mind
"I have a purpose, and it is not to be the smallest version of myself." Today, that is one of Elizabeth's favorite mantras. But this quote, from eating disorder survivor and self-acceptance advocate Simi Botic, didn't always resonate with her.
Elizabeth always knew that she had a purpose. But from a very early age, she thought that purpose was to be perfect. In a house filled with chaos and chronic illness, Elizabeth felt she needed to appear happy, healthy, and high-achieving. But underneath, she was in pain. She felt uncomfortable in her own skin, terrified of disappointing the people around her, and ashamed of her inability to reach perfection and, thus, fulfill her purpose. This conviction that perfection was her purpose drove Elizabeth to seek control amidst the chaos of her surroundings through list-making, perseverating, self-harm, excessive exercise, and disordered eating. Eventually, it was too much and she attempted suicide to get away from her pain.
With the support of her loving parents, several hospitalizations, medication, and regular therapy, Elizabeth began to embrace mental health recovery, working toward balancing control with chaos and incorporating grounding techniques, yoga, and other skills she brought into her daily life.
When she got to college, Elizabeth experienced a traumatic assault that put her recovery on hold. This time, instead of trying to control the chaos she found herself experiencing once again, Elizabeth gave in to it. She began drinking heavily, and soon found her life governed by alcohol and substances, risky behaviors, and overwhelming depression. When Elizabeth woke up one early morning in handcuffs after an arrest she didn't remember, she realized that if there was ever a time to give herself fully to recovery, this was it.
She started by abandoning the idea that her purpose was perfection. She started to live more in the "gray" of life instead of racing to occupy either the perfection or the chaos. She began to truly synthesize things she'd learned, and to put them into meaningful practice into her life. Most importantly, she committed to choosing recovery every day, because she knows now that she has a purpose, and that the things she was engaging in before – self-harm, disordered eating and excessive exercise, suicidal thoughts, substance use – were making her a smaller version of herself.
Today, Elizabeth thinks her purpose is to share her experience with others to help them recognize that they are not alone, that hope and healing are worth more than perfection, and that they, too, have an important purpose in this world.
Elizabeth is a speaker for Minding Your Mind's Changing Minds: Stories Over Stigma program. She shares her experience with students, parents and caregivers, school personnel, and the community.
---
---
Please check back or contact convention@masspta.org for more information about scheduled events.