Virtual Events Run from Monday, April 4th to Thursday, April 7th
In-person or Virtual Session Saturday, April 9th
Join us for "I Will Change the World By…"
Whether you are looking for ways to diversify your PTA's leadership, increase interest in local PTA events, find no-hassle fundraising ideas or increase and diversify your membership and volunteer leaders, the 2022 MA PTA Convention has opportunities for you to discover it all.
You will come to Convention knowing what you do at your school and PTA. But you will leave Convention thinking about the possibilities for your school and PTA, as well as your own leadership abilities.
Workshops will deliver proven ways to:
Communicate effectively with all stakeholders
Engage and empower parents to support student success and overall well-being
Advocate for the needs of every child in your school, community or state
Develop partnerships that support growth and mission implementation
Check out Sessions for the 2022 Convention
Monday, April 4, 2022 7:00 p.m. – 8:00 p.m. Session 1 Minding Your Mind
Presented by: Elizabeth O'Neil- Licensed Social Worker and Acclaimed Speaker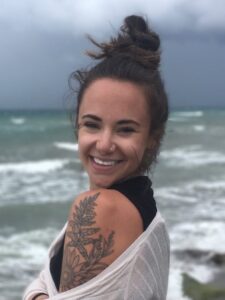 We're happy to welcome Minding Your Mind's Stories Over Stigma Speaker, Elizabeth O'Neill. Elizabeth is a licensed clinical social worker and an acclaimed speaker. She speaks all over the country sharing her mental health story of resilience while carrying a message of hope to students, teachers, parents and caregivers.
Wednesday, April 6, 2022 7:00 p.m. – 8:00 p.m. Session 2 Special Education Program
Presented by: Christopher Gusman- Interventionist, Fall River Public Schools
This session is designed to help parents navigate their roles and responsibilities in the face of an increasingly complex educational world. Providing better insight into children and various academic or behavioral challenges with the purpose of promoting student well-being, academic success and parental support.
Thursday, April 7, 2022 7:00 p.m. – 8:00 p.m. Session 3 Be Mental Health Champions in Your Community: How to Run PTA Healthy Minds Programming
Presented by Shaton Berry- National PTA's Healthy Minds Ambassador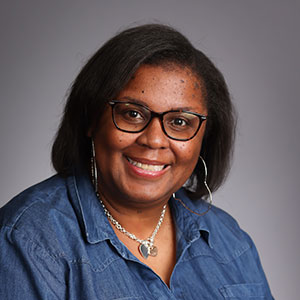 Come learn about National PTA's new PTA Healthy Minds programming. Your PTA is perfectly positioned to help families and communities make mental health a priority! You will learn about the program materials National PTA has to help your PTA understand the needs of families and share relevant resources with them, communicate with school administration, and facilitate PTA Healthy Minds sessions with families.
To View the Recording of this session Click Here
Saturday, April 9, 2022 ANNUAL MEETING DAY!
To View the Recording of this session Click Here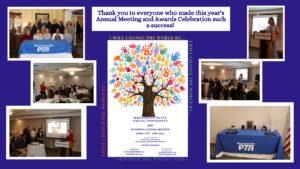 Registration 10:00 a.m. – 10:30 a.m. Registration10:30 a.m. – 12:30 p.m. Annual Meeting and Awards Celebration
Reflections Awards Recognition
Local Unit Awards
Committee Reports
Elections (Slated Candidates)
Installation of Officers
12:30 p.m. – 1:30 p.m. Lunch with Keynote Speaker
1:30 p.m. – 3:30 p.m. Networking/Round Tables
Please check back or contact convention@masspta.org for more information about scheduled events.