Virtual Events Run from Monday, April 5th to Saturday, April 10th

Check Out Our Speakers for the 2021 Convention
Speakers are listed alphabetically by last name
Adeline Bee, Retired Educator
Presenting on Monday, April 5, 2021, Session 2; Advocacy Panel
Adeline is a mother, grandmother, former School Committee member, former MTA district director, Democratic State Committeewoman and member of MA PTA Legislative and advocacy committee. She has a long history of advocating for what is in the best interest of her children, her students, her co-workers and her community. As a young mother, she advocated for her own child beginning in nursery school. Later he was diagnosed with ADHD; as a parent she learned how to work with the school system. As a teacher, she understood the myriad complications, but her son always came first. She used her parental skills to work with her students, their families and the school system. Adeline is involved in the MTA on a local and state level, once again advocating for both teachers and students. Since retirement last year, she uses her skills to advocate for parents and their children through the legislative process. "A child's education should always come first because EVERY child should be our number one priority."
---
Leslie Boggs, National PTA President
Speaking on Saturday, April 10, 2021 at Annual Meeting
Leslie Boggs is the 56th president of National PTA, the nation's oldest and largest volunteer child advocacy association. A leadership development expert from Odessa, Texas, Boggs has over 20 years of leadership experience at all levels of PTA. Boggs will serve as president of National PTA until June 2021.
Previously, Boggs served as National PTA president-elect and chair of several national committees. At the state level, Boggs served as president of Texas PTA from 2014-2016 and was president of New Mexico PTA from 2003-2005.
Boggs began her career in the fashion and design industry and then became the owner of an oil and gas wholesale distributor, as well as an HVAC installation company, both family businesses. After selling the corporations, she founded CarrellBoggs Consulting to help other entrepreneurs and nonprofits enhance their leadership and management skills.
A mother of three and a grandmother of four, Boggs is a dedicated and passionate advocate for children and their right to receiving a quality public education no matter their demographics, ethnicity or household income.
Boggs believes that servant leadership empowers others to reach their potential and is guided by the words of Margaret Mead: "Never doubt that a small group of thoughtful, committed citizens can change the world; indeed, it's the only thing that ever has."
As president, Boggs is fighting for more funding for mental health access for students and legislation that ensures schools are safe from gun violence. She is also advocating for more funding for public schools and to strengthen family engagement for all children.
Boggs is a certified DISC trainer and a professional consultant and loves helping other achieve success. She is certified in Nonprofit Leadership and Management and is a member of the John Maxwell Team and Mentorship.
---
Khara Burns, Senior Director of SNAP Outreach Programs , P-EBT Coordinator in MA
Presenting on Wednesday, April 7, 2021 Session 3; Food Insecurities: Help…What's Happening!
For four years Khara has been a frontline problem-solver and comforting voice for people struggling to feed themselves and their families.
Khara Burns has been a frontline problem-solver and comforting voice for people struggling to feed themselves and their families. A native Bostonian, Khara started her career in healthcare by studying to be a medical administrative assistant. She worked in a variety of health care settings, but kept looking for a way to help people – her passion- in a very direct way. Working on the frontlines of Project Bread fit the bill.
---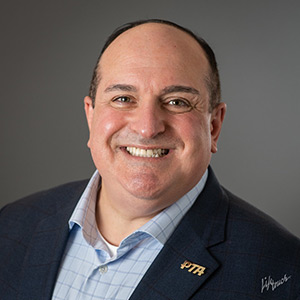 Dr. Erik Champy, Counselor, Triton High School
Presenting on Wednesday, April 7, 2021 Session 4; Diversity, Equity and Inclusion
Dr. Erik Champy has supported children, adults and the community for over 30 years. He was elected to the National PTA Board of Directors in June 2019 and looks forward to sharing his time and talents to complement our esteemed national team of volunteer leaders.

As an elementary teacher, Champy equipped students with the knowledge and skills to be successful with academics while creating a safe environment to learn. As an adjunct professor, Champy has prepared educators to work with students and families to achieve greater outcomes for all.

Champy was a union leader and applied his knowledge, worked with community members and advocated for students from Beacon Hill to Capitol Hill. Along with colleagues and fellow advocates, he has lobbied lawmakers for a reduction in student debt, increases in education funding, child nutrition, reform of the No Child Left Behind Act, lowering the achievement gap and many other issues important to American families. Today, as a guidance counselor, Champy continues to work with diverse students, challenges their strengths, addresses their social emotional needs and assists with identifying career and college opportunities.
---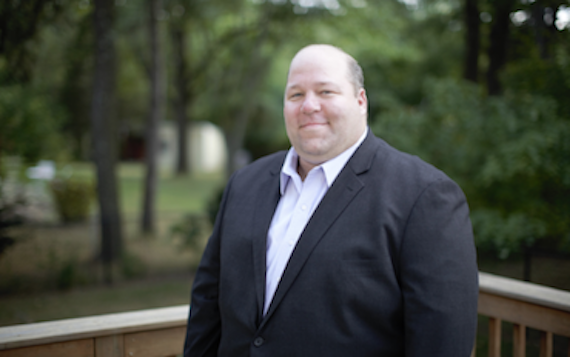 Senator Paul Feeney, serving in the Massachusetts Senate from the Bristol and Norfolk District
Presenting on Monday, April 5, 2021, Session 2; Advocacy Panel
Paul Feeney is a Democratic State Senator serving his second term in the Massachusetts Senate representing the Bristol and Norfolk district. Paul was sworn in to the Senate on November 1, 2017 after winning a special election. Previously, Paul served as Selectperson in his community of Foxborough from 2007 – 2010and as the Chairman of that Board 2009. Senator Feeney is the Senate Chair of the Joint Committee on Consumer Protection and Professional Licensure, the Senate Vice-Chair of the Joint Committee on Public Safety and Homeland Security and the Vice-Chair of the Senate Committee on Post Audit and Oversight. He has previously served as the Chair of the Joint Committee on Public Service and as the Vice-Chair of the Joint Committee on Public Health.
---
Christopher Gusman, Interventionist, Fall River Public Schools
Presenting on Thursday, April 8, 2021, Session 5; Special Education 101, Session 6; Special Education and Discipline, Session 7; What's a 504 Plan
Experienced Solutions Director with a demonstrated history of working in special education administration and technology. Skilled in Special & Alternative Education, Equity in Educational settings, Nonprofit Organizations, English as a Second Language (ESL), Trauma Therapy, Classroom Management, and Program Evaluation.
---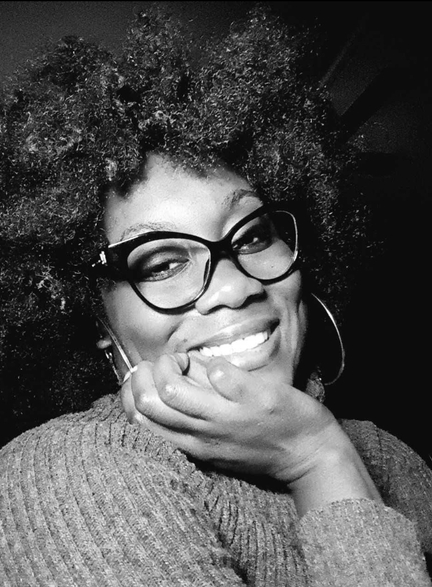 Jennifer Hedrington,
Massachusetts Teacher of the Year
Speaking on Saturday, April 10, 2021 at Annual Meeting
Jennifer Hedrington is the Massachusetts Teacher of the Year. She has been teaching
for 16 years. While attending Law School, she found her calling to become an educator.
Her teaching philosophy is teaching in color through the lenses of love, which allows her
to educate the whole child while celebrating the uniqueness of each student. Jennifer
understands that teachers are a powerful motivating force in the lives of students and
have the ability to shape society's next superhero or villain.
---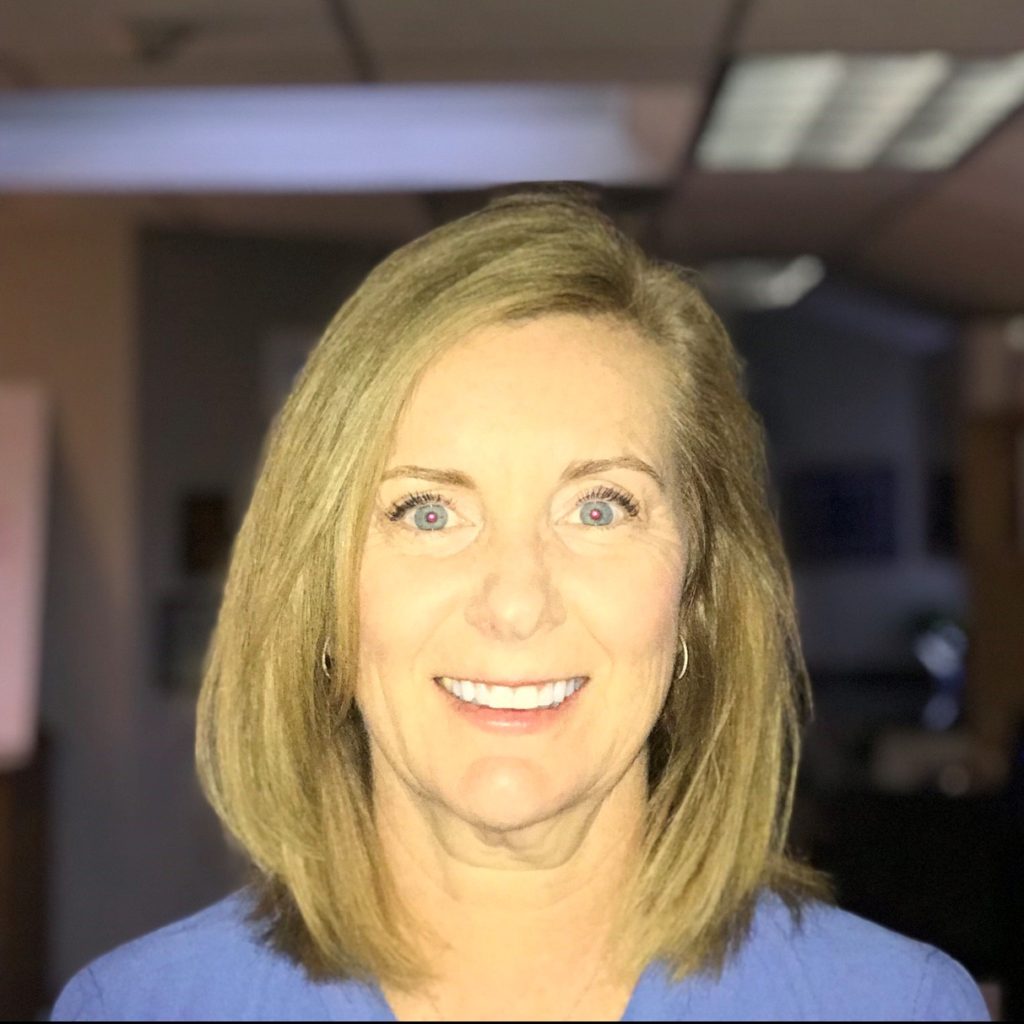 Sharon Johnson, Assistant Director of Child Nutrition Outreach Program in MA
Presenting on Wednesday, April 7, 2021 Session 3; Food Insecurities: Help…What's Happening!
Sharon is both the CNOP Outreach Coordinator for Eastern MA and the Assistant Director of Child Nutrition. Sharon began her work with CNOP as the Boston Summer Eats Coordinator in summer 2019. Prior to joining Project Bread, she worked in the Massachusetts public school system and also ran a suburban summer lunch program for five years that provided over 35,000 meals to kids in need. She holds a Bachelor's degree from Virginia Tech and a Master's degree from American University, both in Public Communications. A native southerner, she misses those Virginia winters but stays warm baking and cooking southern specialties like cornbread and Brunswick stew.
---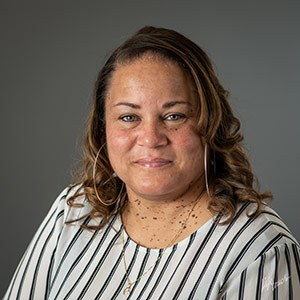 Anna King, National PTA President-Elect
Speaking on Saturday, April 10, 2021 at Annual Meeting
Anna King has over 20 years of leadership experience at all levels of PTA and was elected president-elect of National PTA in June 2019. She previously served at the national level as a member of the board of directors, vice president of membership and as chair of several committees.
At the state level, King is vice president for Douglass PTSA in Oklahoma City and has served as Oklahoma State PTA president, council president and worked on membership and legislative committees.
King is also involved in other community activities as a board member of the Douglass Law and Public Safety Academy, a Salvation Army volunteer and the co-lead for Moms Demand Action NE Chapter.
King is a co-owner of a family mobile catering business. She is married to Glenn King and has three children and nine grandchildren. She loves being a nana, believes everything is possible for all of our children and membership is one of the key components for our association!
---
Julie LaFontaine, President and CEO, The Open-Door Gloucester and Greater Boston Food Bank Board
Presenting on Wednesday, April 7, 2021 Session 3; Food Insecurities: Help…What's Happening!
Julie LaFontaine is the Executive Director of The Open Door, a community food resource
center serving 10 cities and towns in the Cape Ann/North Shore region. Julie assumed leadership of The Open Door (TOD) in 2002. Under her vision and guidance, TOD's food distribution has grown to 1.5 million healthy meals annually through innovative distribution models and robust nutrition programming.
Julie has been recognized with multiple leadership awards including the North Shore Chamber of Commerce Distinguished Leader Award in 2015.
Julie attended the University of Michigan, Flint and studied public relations and business administration at Salem State University.
In addition to serving on the Board of Directors for the Greater Boston Food Bank since 2016, Julie also serves on the Board of Directors of Bank Gloucester and the Advisory Council of Root, a non-profit culinary arts social enterprise.
---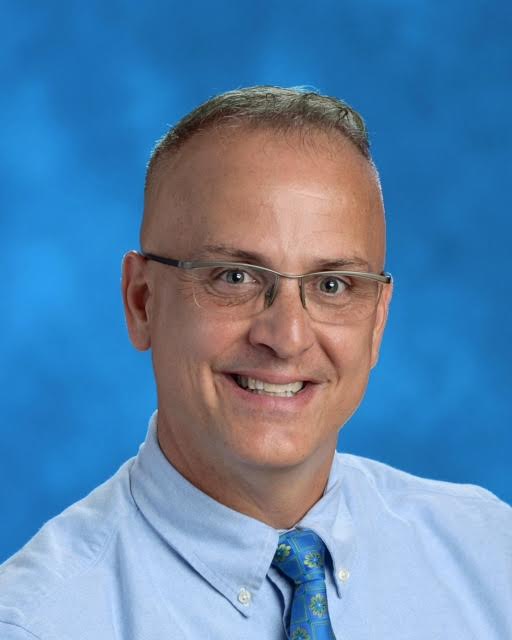 Brian McCann, Principal Joseph Case High School
Presenting on Monday, April 5, 2021, Session 2; Advocacy Panel
Brian McCann is finishing Year #17 as principal of Joseph Case High School in Swansea, Mass., from which he graduated in 1980. Brian has a bachelor's degree from Boston College, a master's degree from the University of Michigan, and a CAGS from Fitchburg State College. He began teaching at his alma mater in 1989 and transitioned to high school administration in 2000. Brian chairs the Massachusetts Schools Administrators Association's (MSAA) High School Committee and serves on the MSAA Board of Directors. Brian is a past-president of the Massachusetts Interscholastic Athletic Association's Board of Directors. Brian recently contributed to Principal Leadership magazine advocating storytelling as a way to bring educators in your building together during this pandemic. Brian McCann was Massachusetts' 2011 High School Principal of the Year and is one of NASSP's 2018 National Digital Principals of the Year. Twitter: @casehighprinc.
---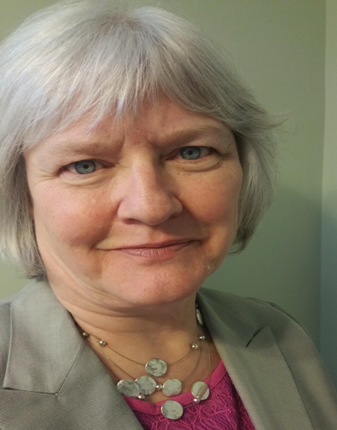 Kathleen Millett, Retired MA DESE Child Nutrition Director
Presenting on Wednesday, April 7, 2021 Session 3; Food Insecurities: Help…What's Happening!
Kathleen "Kate" Millett is formerly the Executive Director of the Office for Nutrition, Health and Safety Programs and the Center for Student Support at the Massachusetts Department of Elementary and Secondary Education. She directly oversaw the Child Nutrition Programs and Coordinated School Health Programs in Massachusetts schools and other community settings. Kate is a licensed dietitian nutritionist in MA and served on the MA Food Policy Council. She served as state agency director representative on the national board of directors of the School Nutrition Association. She served on the US Department of Agriculture's Professional Standards Task Force. Over thirty plus years, Kate has continued her commitment to children and families through work with key stakeholders to expand the child nutrition programs and connect allied partners and organizations to reach those in need. Through collaboration with the John C. Stalker Institute of Food and Nutrition, in her position at ESE, Katie supported advancing the education and professional development of child nutrition professionals statewide.
---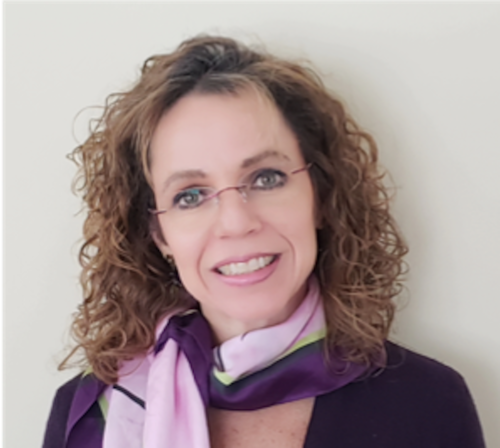 Laura Perez, Massachusetts Advocates for Children
Presenting on Monday, April 5, 2021, Session 2; Advocacy Panel
Laura Perez is MAC's Helpline Coordinator, Bilingual Parent Advocate, and mother of a young adult with disabilities. Laura engages in outreach and community organizing, facilitates trainings, and provides information and technical assistance to parents and professionals that work with children with disabilities. Laura has extensive experience facilitating support groups for parents, and bringing the voices of families into organizations that work with children with disabilities.
---
Robert Steed, BFA – Financial Education Manager, Mountain America Credit Union
Presenting on Monday, April 5, 2021, Session 1; Brains, Budgets, and Technology
Robert has been training others professionally for over a decade, helping people connect their motivating why with the what and the how of their financial behavior.
Robert earned degrees in psychology from Utah State and human development from the University of Utah. He also has a certification in Behavioral Financial Advice (BFATM) and is a National Social Security Certificate holder.
Hailing from Orem, Utah, Robert and his wife enjoy being outdoors, remodeling, landscaping and being horses for their children, a girl and three boys.
---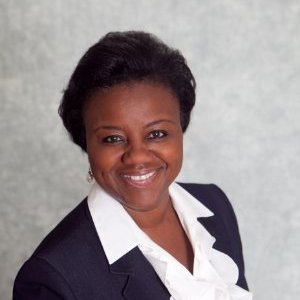 Marie St. Fleur, JD former State Representative
Presenting on Monday, April 5, 2021, Session 2; Advocacy Panel
With 30 years of legislative, municipal and legal leadership linking public and private resources, she facilitates transformational changes that enhance the quality of life in vulnerable communities. Her experience as an attorney, legislator, senior leader in municipal government and nonprofit executive ensures she makes a difference for her clients. She has driven grassroots research on early education and care and workforce systems, advocated for change in the public sector, and expanded the engagement of families, providers, policymakers, government agencies and the public. As the former CEO and President of a state-wide nonprofit, Ms. St. Fleur spearheaded the formation of the influential Put MA Kids First coalition, securing increased investment in early education and care in Massachusetts for two consecutive fiscal years. She also lead the creation of the Early Education Small Business Innovation Center, the first of its type in Massachusetts. Ms. St. Fleur was appointed by Mayor Thomas M. Menino on June 13, 2010 as the Chief of Advocacy and Strategic Investment for the City of Boston. She is also a former Assistant State Attorney General and Assistant District Attorney.
---
---
Please check back or contact convention@masspta.org for more information about scheduled events.