The nominating committee shall nominate one candidate for each office to be filled at the next convention. Diversity, PTA knowledge, commitment, and professional expertise shall be guiding principles when making nominations and appointments. The committee shall send the report of the nominations to the state PTA office to be forwarded to each member of the board of directors, and to each council and local PTA president, at least thirty (30) days before Massachusetts PTA Annual Convention. The committee shall report to the convention at the first general session, at which time additional nominations may be made from the floor provided the consent of the nominee has been secured in writing."
The 2020 Massachusetts PTA Nominating Committee is proud to announce the 2020 Slate of Candidates. Candidates are selected based on their competencies as demonstrated in their Letter of Interest application and interviews.
President-elect – Karen DeRoche
Karen is the proud adoptive mother of 2 boys and started her work in her local unit, Rehoboth PTSA, 12 years ago. She has proudly served as Rehoboth PTSA's President, as well as holding the offices of Secretary, Vice President (Palmer River and Beckwith) and Membership Chair. Her passion is advocating for all children and her focus in recent years has been and will continue to be highlighting advocacy for children with disabilities, foster and adoptive children, special education needs including those children who "fall between the cracks." She currently works as a Nurse Case Manager and spends her weekends as a proud hockey mom. She is very excited to continue her work with Massachusetts PTA and the Massachusetts PTA's Health and Safety Committee. Karen is passionate about advocating for all children, to ensure "Every Child, One Voice."

Vice President of Leadership – Kathresha Cureton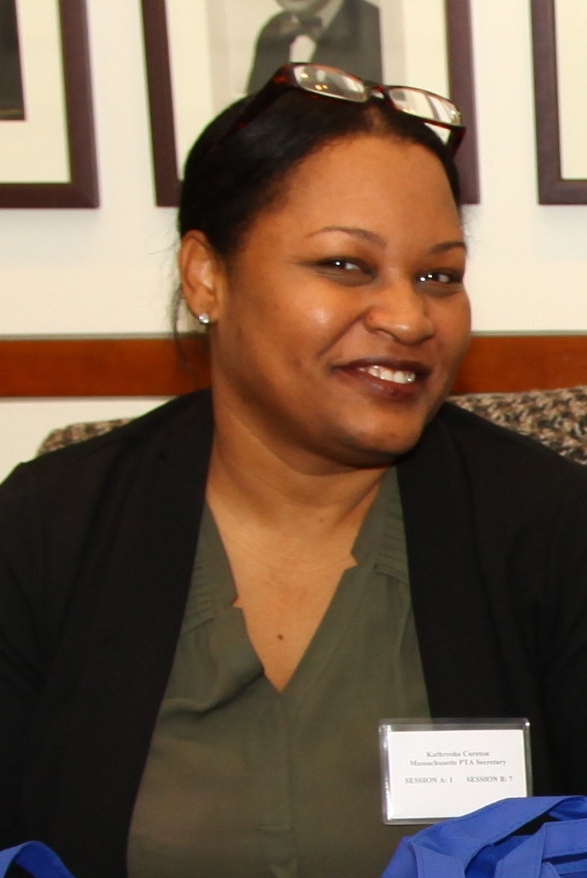 Kathresha Cureton currently serves on the Massachusetts PTA Board of Directors, and as a member of the Health, Safety and Wellness Committee. Kathresha draws from experience with more than 15 years in Health and Human Services, and earlier in her career, management, public affairs and outreach. She studied Psychology from the School of Social Behavioral Sciences at Mercy College and Art and Design from the School of Design at Pratt Institute. Active in the community, she served at the local level as a member on both Elementary and Middle School Councils; as the Middle/High School Vice President, PTA and Reflections Chair. She is a PTA Art Coordinator for the Hopkinton Elementary Schools, has volunteered in several other committees and civic leadership positions at every level.
With over 8 years of leadership experience she has also been involved in working as a liaison with support for parents and students including school programs, education and advocating for children. She continues to advance her training by attending conferences, seminars and workshops on both health and educational topics; including her passion for the arts.
Her children attend Hopkinton School District. We are very pleased to have her join our Leadership Team at Massachusetts PTA. "Life is never so busy that there is no time to help others."

Treasurer – Fran Guardabascio
Fran has served as a Board Member and Treasurer for two years in the Patrick Lyndon PTA in West Roxbury. While Treasurer, Fran implemented a number of efficiency and cost-saving measures, as well as a long term planning process which gave the PTA sustainability and flexibility.
Fran joined the PTA because his local unit's urgent need for a Treasurer dovetailed with his desire to put his professional skills as an Accountant and Financial Analyst to use in the community. The icing on the cake was the level to which he got to know the administration, staff, and community. These new friends and knowledge of the school system were tremendously valuable with his first children entering the school system.
Now at the end of his tenure at the local level, Fran is excited to be part of the team at the State level. He is looking forward to the challenges ahead, and is excited to help grow the PTA's influence.
Secretary – Cate DeCosta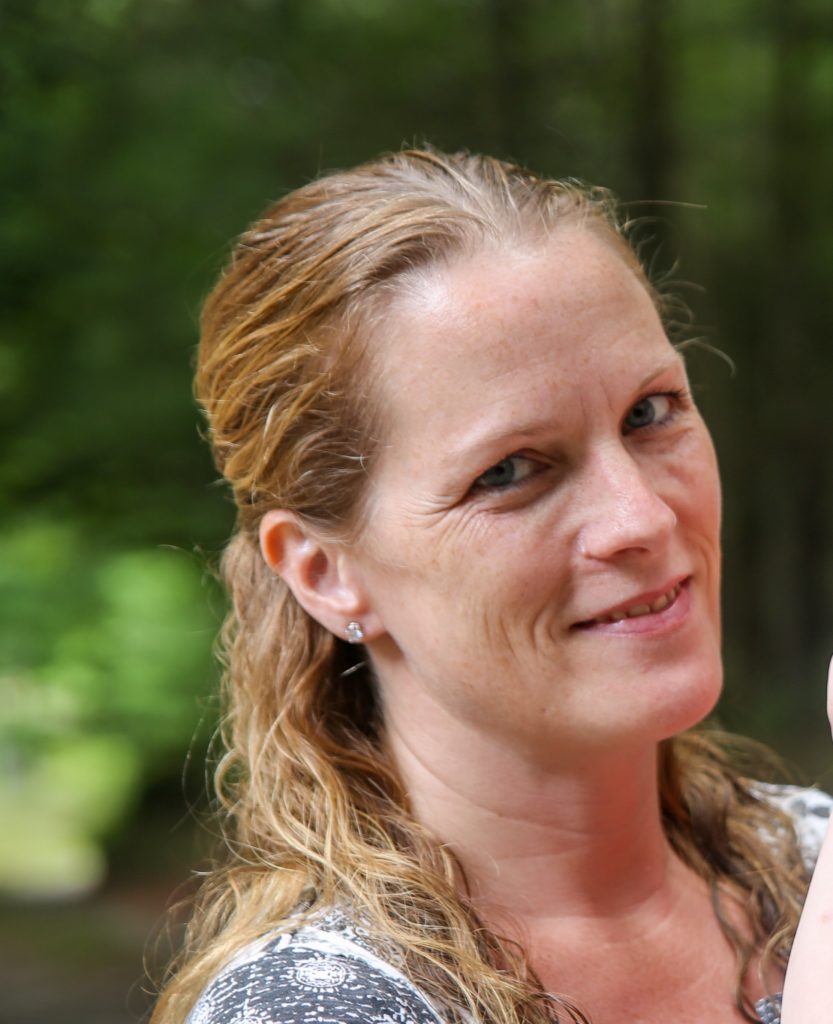 Cate DeCosta has 3 grown children with children of their own and over the course of 30 years has worked full time as a family child care provider, realtor, restaurant manager, tax preparer, and in the accounting field. She has remarried and now enjoys being a stay at home mom and homeschooling their 5 year old daughter. She first became involved with the PTA by volunteering with a wonderful community resource, Plymouth Family Network. The volunteering quickly turned into serving on the PTA board as Vice President and treasurer.