All members of the Massachusetts PTA Board of Directors are volunteers who are here to serve you and to work for children throughout Massachusetts and our country. Meet your Massachusetts PTA Board of Directors.
Jennifer Francioso lives in Methuen with her husband, Joseph. They are the parents of a fourteen-year old daughter. Jennifer has served on the State Board since 1991 with a brief break during 2007. She has served as Newsletter Editor, Secretary, Treasurer, Financial Secretary, and President-elect. Jennifer is a second Generation Massachusetts PTA president! Her mother, Margaret Olivieri, served from 1991-1993.
---
Mar
yalice Foisy – President-elect, National Council of States Representative
Maryalice Foisy, the mother of two grown boys and grandmother of three, has been active in her local unit, Monson PTSA, and Massachusetts PTA for over 20 years. She is currently employed by Southbridge Public Schools in the technology department. She served in many roles in Monson PTSA, including Reflections Chair and president, came onto the state board in 1998 as Reflections chair, and served as secretary and Vice President of Programs before leaving the board in 2006. She returned to the Mass PTA board 4 years ago and has been active in Communications, Reflections, and the Health and Safety committees.
---
Barbara Bailey, Vice President of Leadership
Barbara Bailey, Massachusetts PTA's Vice-president for Leadership, has been involved in PTA for over 30 years. Why? "I would like for all schools in Massachusetts to be able to experience the benefits of PTA. I also have made some wonderful friendships through PTA which I will always cherish. I also have five grandchildren – four boys and a girl. The future of their education as well as the education of all children is important to me."
Barbara and her husband Don live in Lexington where they raised their three boys. When the boys began school over 30 years ago, Barbara became involved with PTA on the local level. Starting out doing many different volunteer jobs in PTA, she eventually became PTA president at all three schools attended by her children. PTA Council President and involved on the state PTA level in the late 1980's led to her election as Massachusetts PTA president from 1993-95. Barbara also serves as Massachusetts PTA's Bylaws Chair. In her "spare time," Barbara is using her bachelors degree in biology working nights as a medical technologist at Newton Wellesley Hospital.
---
Her Facebook profile describes her as "Mother of 3, educator, advocate for youth, football fan, and my mother's favorite daughter." She is all of these. As a single mother, she is raising 3 wonderful children. Elhim, her oldest, is currently attending UMass Boston on a full scholarship. Marcos, 16, attends Burncoat High School in Worcester where he plays football.  Her daughter, Leslie, 14, is a mature, responsible young lady who is sure to follow in her mother's footsteps when it comes to involvement and advocacy.
Cheli taught English in Texas and Holyoke before coming to Southbridge two years ago. Cheli is leader of the GridIron Club and led a fund raising effort to buy new uniforms for the team. She is also a member of the SPS Family Engagement committee working to better connect the schools with families, particularly in the Hispanic community.
---
Madison Estes currently attends Salem State University in Salem, Massachusetts with a double major in Business and Mathematics. Over the past year she has been the Higher Education Student Liaison on the MA State PTA Board of Directors. She has worked as co-chair to form a youth leadership committee, and is planning a youth leadership summit for all high school students of Massachusetts this coming fall. Madison was installed as the Treasurer of the MA PTA in April, and will assume this responsibility as of July 1st, 2014. She is also the vice-chairwoman of the National PTA Youth Involvement Committee as of July 2014.
Currently, she is a member of the Alpha Lambda Delta Honor Society at Salem State University and a peer mentor for a first-year student transitional program at Salem State University. Most recently she was appointed to be a Student Ambassador with McGraw Hill Publishing to help promote their online learning resources. Madison is the daughter of a single parent, who lost her husband when Madison was in elementary school. She also has a younger brother who will be a junior this fall. Experiencing this loss has motivated Madison to champion the issues of single parent families and the costs of higher education on a family.
---
Stephanie Gray, Immediate Past President, Cranberry Unit President, Liaison to MassPartners
Stephanie Gray has served on the MA Board of Directors for the past 6 years beginning her time as the Communications Chairman and moving into the role of President Elect and then President. She assumed the role of President in July of 2014. Stephanie is a mother of 2 teenagers who began her PTA experience developing the Drama Club at her children's elementary school where for 5 year she worked to ensure 120 children each year had the opportunity to participate and learn about the theater. After her mother-in-law passed in May of 2016 she realized that most families have no idea how to prepare for and handle loss, Stephanie put together her passion for helping people with her background in sales and marketing to become an agent through New York Life Insurance Company and may be licensed with various other independent unaffiliated insurance companies in the state of Massachusetts. Previously she worked for SMH Electronics as the Business Development Manager in West Wareham, MA. Before that she owned her own company working with small businesses to develop their online presence. Throughout her career in Marketing and as a Parent Advocate, Stephanie has done workshops and presentations on subjects ranging from Designing Routines for new parents to "Transitioning to EMR for the AHCA" for medical practices. Stephanie is passionate about the mission and goals of PTA and believes that it is our role as PTA leaders to not only ensure that every child has the opportunity to reach their potential but to work with the whole family to educate and empower parents/guardians/care givers so they can be the best advocate for their child.
---
Kim Savery Hunt, Federal and State Legislative Chair
Born and raised in Plymouth and attended Plymouth Carver High School. 14 years ago when my oldest son was in Kindergarten I decided to join the local PTA and then began my journey into advocating for kids, parent involvement and public education. I served as the President of the Massachusetts State PTA from 2009-2011 as well as President of a local PTA. I served on the Board of Directors for the National Parent Teacher Association 2011-2013.
I work with several organizations and sit on committees around the State involving parents and public education. I worked with Senator Kennedy on the re-authorization of NCLB as well as the re-authorization of the Healthy Hunger Free Kids act and the Juvenile Justice Act. I have traveled to Washington DC and met with Massachusetts Senators and Representatives to discuss the importance of Public Education. I also serve my community on the Plymouth School Committee.
---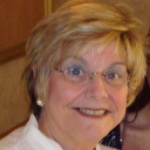 Jacqueline M. Coogan, Health and Safety Chair
health@masspta.org
Jackie Coogan is a Founder, Board Member and past Executive Director (19 yrs) of The Joint Committee for Children's Health Care in Everett (1994 to present), brings 37 years of experience in the Everett Public Schools, as a classroom teacher and elementary School Counselor. Currently, an Adjunct Professor of Psychology at Bunker Hill Community College, Jackie holds a bachelor degree from Salem State University '70 and a Masters in Education from Suffolk University '77.
Ms. Coogan also serves on the Board of Directors of Health Care for All (2000 to present), the leading consumer health advocacy organization in Massachusetts, which played a key role in developing the policy initiatives that led to passage and implementation of the Chapter 58 health reform law in April of 2006. In 2012, she joined the Massachusetts PTA as their Health and Safety Chair. Jacqueline Coogan has been honored for her work in health care, children and families many times and most notable by:
Health Care For All, Boston, MA. June19,1998 For The People, Against the Tide, "For her leadership and commitment to securing health care access for the children of Everett and surrounding communities in Massachusetts"
Salem State College, 2002 – Outstanding Educator of the Year
Massachusetts Teachers Association Human and Civil Rights Award for Creative Leadership, May 2009
Massachusetts PTA Commitment to Children Award, 2012
---
Tricia DiPasquale, Special Education Chair 
Tricia DiPasquale is no stranger to education; having spent over 20 years as a paraprofessional: assisting special needs students from ages 4-14. Tricia is also a member of the STA Board of Directors, part of the paraprofessional bargaining team, and a union rep assisting STA's paraprofessional members. Tricia has close to 30 years' experience as an educator, and has enjoyed every minute of it.
Tricia was born, raised, and still lives in Somerville Massachusetts. She is a proud product of the Somerville Public Schools. It was her teachers and her parents who inspired her to go into the field of education and give back to her city by helping other Somerville students experience the joy of learning, and hopefully inspiring them to reach their dreams.
---
 LGBTQ Chair- open

---
Mikki L. Wilson, Reflections Chair 
Mikki Wilson oversees Cabot's business development and marketing and is responsible for identifying new opportunities in all areas of business. She also maintains the firm's marketing and communications while developing relationships to further strengthen Cabot's new brand and increase visibility across the North Shore. Mikki brings nearly 15 years of marketing experience to the firm, having spent the first nine years of her career at Cabot [Money Management]. Prior to rejoining the Cabot team, she held key marketing positions at Cakes for Occasions and Associated Home Care, Inc. She graduated magna cum laude from Salem State University in 2009 with a Bachelor of Science degree in Business Administration with a concentration in Marketing. Mikki is an active volunteer within the community and currently serves on the boards of Northeast Arc, Salem State Alumni Association, Massachusetts PTA, Lynn Lions and the Lynn YMCA's Branch Advisory Council.
---
Programs Chair- open

---
Mary Ann Stewart, Liaison to the Board of Elementary and Secondary Education
Mary Ann Stewart was appointed Parent Representative to the Massachusetts Board of Elementary and Secondary Education by (then) Governor Patrick in August 2014. From 2010-2012, she served as President of the Massachusetts PTA and continues to serve on the state PTA Board as a Member-at-Large.  She also serves as a member of the National Advisory Council for Media Literacy Now.
Mary Ann is a parent of three and resides in Lexington. She has been active in the schools and in town government, serving as an elected representative to Town Meeting since 2006 and on the School Committee from 2009-2014 where she lead as Chair from 2011-2012.
Mary Ann has served in numerous leadership roles at the local, state, and national levels. She is a champion of children, youth, and families, and her experience in organizational development and passion for advocacy and creativity has leveraged engagement in professional and volunteer settings alike. Mary Ann received her Bachelor of Science from the University of Massachusetts for Music Education.
---
Dr. Eri
k J. Champy,  Liaison to Massachusetts Teachers Association
Dr. Champy currently serves as the Vice President of the MTA (Massachusetts Teachers Association). He served as Massachusetts PTA's President from 2012-2014, and has always been a strong advocate of education. With a strong desire to teach and lead, Erik Champy entered Salem State College and earned both his Baccalaureate and Master of Education degrees. At the beginning of his career, Erik taught three years in the New Hampshire public schools. In 1994, Erik Champy was hired by the Triton Regional School District as a teacher in Salisbury, Massachusetts. Shortly thereafter and always eager to learn, Erik enrolled in his doctoral program at Nova Southeastern University and graduated in 1999. Currently, he serves as a counselor at Triton Regional Middle School and Visiting Professor at Salem State College.
Erik's career ambition has led him into a great deal of professional activism. As member of the Triton Community, he has served on several committees throughout his tenure. At age twenty-seven, Erik Champy was elected as a Board Member of the Massachusetts Teachers Association and served for seven years. In the mid-nineties, Erik joined the Salem State College Friends of Education Alumni Committee and currently serves as the President. Also, he is the Vice-President of the College's Alumni Board of Directors.
As a result of his participation at the local, state and college levels, Dr. Erik Champy has received recognition from his state leaders. In 1999, State Senator James Jajuga awarded Dr. Champy with an official citation for his outstanding service and dedication to the students of the Trtion Regional School District. At the same time, Governor Paul Cellucci awarded Erik with a gubernatorial recognition for his commitment and professionalism.