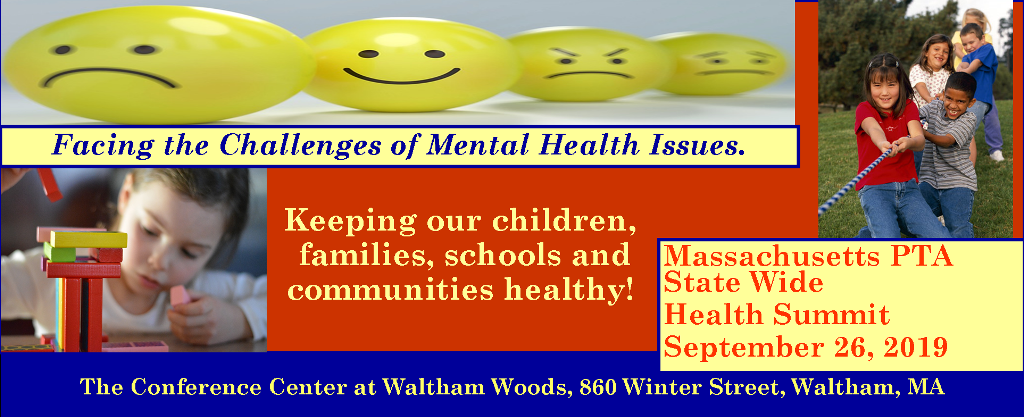 ---
"Facing the Challenges of Mental Health Issues: Keeping Children, Schools, Families and Our Communities Healthy"
Join us for Facing the Challenges of Mental Health Issues – September 26, 2019 – to connect with some the states most influential healthcare leaders, as well as other parents and educators in Waltham, MA.

2019 Health Summit Registration and Program Guide!
¡ Tomando Acción! Manteniendo a nuestros Hijos, Escuelas, Familias y nuestras Comunidades Saludable!
Don't miss the opportunity to:
Get Healthy Ideas to use at School and at Home
Be Inspired by Healthy Thinkers
Learn new ways to make your Family, School, and Community Healthy
Massachusetts PTA is the organization that solves the toughest problems and creates valuable tools for schools, families and students. Join the excitement and be a part of our Biggest Health Summit yet!