Morning  Speakers

Jennifer Francioso, Massachusetts PTA President
Jennifer Francioso lives in Methuen with her husband, Joseph. They are the parents of a fourteen-year old daughter. Jennifer has served on the State Board since 1991 with a brief break during 2007. She has served as Newsletter Editor, Secretary, Treasurer, Financial Secretary, and President-elect. Jennifer is a second Generation Massachusetts PTA president! Her mother, Margaret Olivieri, served from 1991-1993. 
---
Marques A. Ivey, VP of Advocacy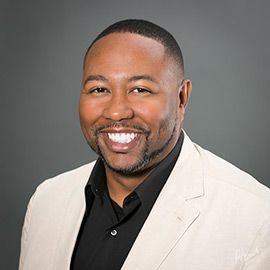 Marques Ivey is the VP of Advocacy, Chair of the Legislation Committee, and member of the board of directors for the National PTA. Currently, Marques is a trial attorney and owns a law firm, the Law Office of Marques A. Ivey, PLLC. He has been married to Stacey, an educator for almost 19 years and together have three children.
Marques has been involved in PTA for about twelve years. He has served as president of a local elementary school PTA in Aurora, Colo. and is a member of various other PTAs. Mr. Ivey has been on the board of directors for the Colorado PTA for about six years, serving as an at-large member and director of Region three. He is a life member of the Colorado PTA, Michigan PTA, and National PTA.
Outside of the PTA, Marques is very active in the community. He currently serves on several boards of directors and committees. He serves as the chair of the City of Aurora, Citizen Advisory Committee on Housing and Community Development and the Minoru Yasui Community Volunteers Award Committee.
Marques received his bachelor's degree in criminal justice and minored in history from Indiana University, Bloomington. He received his juris doctorate at the University of Tulsa, College of Law.
---
Across all of his work, Jon brings warmth, understanding, and patience…plus a healthy dose of humor! In his over 35 years of experience as a therapist and presenter, clients have felt comforted by his ability to acknowledge that the challenges they face are complex – and often downright exhausting! In acknowledgment of this, his work is grounded in delivering tools that can be implemented in real time.
J
on holds a BA from Clark University, and an MS in Counseling from the University of Hartford. He served as Director of the Stoughton, MA Youth Commission from 1983 to 1993, and as Director of Needham, MA Youth Services from 1993 to June 2017. Since 1993, alongside his full-time work, Jon has operated his practice to offer presentations, consultations, and consulting services. 
---
Afternoon Speakers
Anthony Marullo
Anthony Marullo is the Regional Admissions Director for the Norwood campus of Universal Technical Institute, the leading provider of post-secondary education and training for students seeking careers in the transportation industry. He conducts career workshops for high school students, teachers, and counselors across Massachusetts, highlighting relevant real-world context for STEM learning and careers. He is graduate of Saint Bonaventure University. READ HERE the letter from a group of employers about the lack of qualified technically trained employees that they are sending to high school principals across Massachusetts.
---

Rachel Poliner
Rachel Poliner consults widely on whole student approaches and constructive school communities for young people and adults. Her work focuses on school climate, instructional, and structural reforms: K-12 social and emotional learning, middle and high school advisory programs, teams and teacher leadership, and improving faculty climate. Her publications include Teaching the Whole Teen: Everyday Practices that Promote Success and Resilience in School and Life, The Advisory Guide, and curricula, chapters, and articles on SEL, resiliency, dialogue, and conflict resolution. Poliner has consulted with public and independent schools across the U.S.; has been a teacher, an educational organization director, and a faculty member for master's degree candidates in conflict resolution education and peaceable schools. She is a Board member of the Social-Emotional Learning Alliance for Massachusetts.