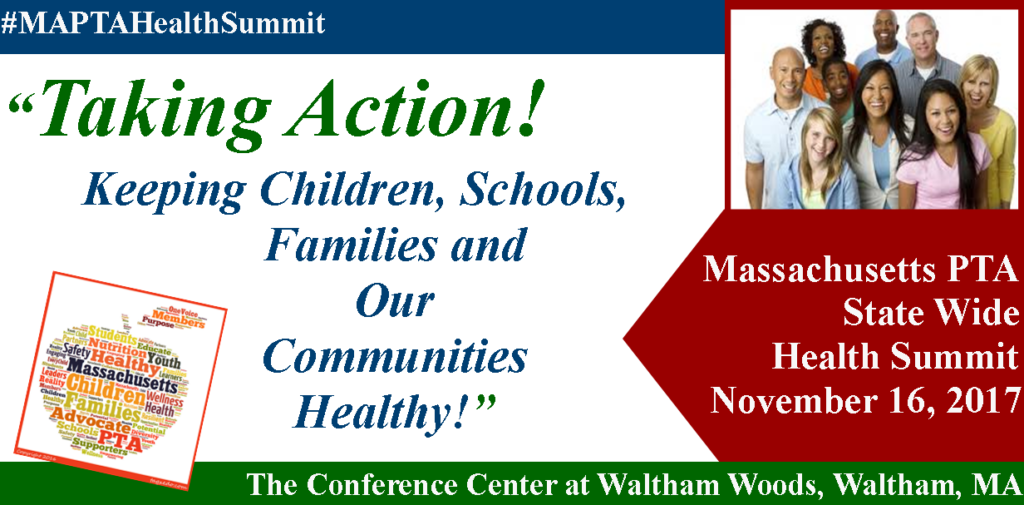 ---
Sessions – 2017 Health Summit
You will come to Waltham knowing what you do at your school and PTA. But you will leave Waltham thinking healthier about the possibilities for your school and PTA, as well as your own leadership abilities.
Workshops will deliver proven ways to:
Communicate effectively with all stakeholders
Engage and empower parents to support student success and overall well-being
Advocate for the needs of every child in your school, community or state
Develop partnerships that support growth and mission implementation
Plan Your Workshop Itinerary
Browse the catalog of workshop sessions below to plan your itinerary. All workshops will be open seating.
9:45 – 11:00 a.m. Session A Choice
Creating Healthy Communities through Diversity and Inclusion:

Juan San Miguel 
Today's communities are becoming increasingly diverse, affecting the health of our children, families, teachers, and schools. Problems and challenges in our communities stem from barriers deep in our complex personalities. This interactive workshop explores one barrier, our biases, how they shape our assumptions and stereotypes, and eventually how it shapes our schools and communities for better or worse. Taking action through diversity and inclusion will help develop healthy communities.

Real Life Experiences: Head Injuries and Concussions in Sports Panel:

 Kathleen Thornton, Michelle Kelly, and Linda Brown 
This panel presentation aims to teach about real life experiences of schools, athletic trainers, and survivors in dealing with sports-related head injuries. Michelle Kelly from Somerville Public Schools will talk about innovative programming involved student ambassadors to raise awareness about concussion. Kathleen Thornton will discuss her in-depth experience working with parents and students in sports. A speaker from the Brain Injury Association from Massachusetts will speak about recovering and surviving from a concussion. Finally, a speaker from Concussion Legacy Foundation will present an overview of Concussion 101, what everyone needs to know. Linda Brown will moderate the Panel.

Clean and Green: DIY Cleaners and Best Practices: 

Alicia McCarthy 
Cleaning is an essential part of our daily lives, and some chemicals within cleaning products can be associated with human and environmental health issues. Green cleaning practices and products can assist in protecting the health of students, teachers and staff while increasing cost savings and the lifespan of cleaners. This workshop provides participants an interactive opportunity to learn about green cleaning; "Do It Yourself" recipes; and helpful tools that empower participants to play an active role in evaluating cleaners.

Minding Your Mind :Just Talk about It Suicide Prevention Toolkit

: Sheila Gillin, LCSW
The "Just Talk About It Suicide Prevention Toolkit" is designed to train both adults and youth on how to
assist adolescents who exhibit signs of mental health disorders including depression, anxiety, and suicidal ideation and has been approved by the Best Practices National Registry. The interactive presentation is designed to provide factual knowledge, facilitate discussion, ease communication, and enlighten teachers, parents, and students to the warning signs of mental health issues in adolescents and teens.
 

Gender Identity and Expression: A Personal Perspective

: Jeff Perrotti  and Erik Champy
This workshop will feature students and parents speaking about laws, policies, and best practices for supporting transgender and gender nonconforming students.

Nutrition Panel:

Fueling the Body and Mind to Play Healthy: Shannon Ashcroft, Monique Bellefleur, Erin Wholey and Kate Millett Following the desired habits for nutrition and physical activity is not always easy. A panel of experts on food and nutrition resources, healthy eating, and physical activity for children will discuss strategies to reach a healthy lifestyle for children and families.
11:05 – 12:20 a.m. Session B Choice
Kids=Active Minds: Using Physical Activity to Boost Student Achievement

:  Erikka Moreno,Laura Burati, and Nicole Dibitetto
The CDC recommends kids should be moving 60 minutes every day, but 4% of schools nationwide provide daily PE. Learn how BOKS can work with you to empower parents, teachers, and other community members to create school-based physical activity opportunities for students. BOKS provides FREE curriculum, training, and support to get kids moving before/after school, in the classroom, and during recess to enhance learning. We practice what we preach, so come prepared to get moving!

Examining Yoga in Schools

: Lindsay Lucarelli 
Students are stressed more than any other population, with over 50% of teens exhibiting clinical-levels of anxiety and children's confidence peaks at age 8. Yoga is a proven tool to integrate into today's high-demand classroom environments that aligns with Massachusetts' Academic-Social-Emotional learning standards. Yoga-based concepts expand a student's toolbox to manage the stressors of each day. More so, yoga is proven to enhance a student's self-confidence, connection to others, and ability to transition. We will experience
practices in yoga, witness testimonials from school, and explore the integration of yoga in schools.

Alcohol & Developing Brains: Unique Best Practices in Underage Drinking Prevention

: Helen Gaynor 
Conversations among parents and kids are up, and underage drinking is down; however, our work isn't over. Learn about Ask, Listen, Learn, Responsibility.org's free alcohol education program for youth ages 9-12 and their parents and educators. We'll explore unique ways to integrate science/research-based alcohol education into your class or program. We'll discuss curriculum standards, resources for parents, underage drinking
research, and specific best practices. Games, videos, and discussion will be at the helm of this session.

The Therapeutic Crisis Intervention System for Families, Schools, and/or

Developmentally Disabled: Michael R. Baldassarre, Ed.D.
Now in its fourth decade, Cornell University's Therapeutic Crisis Intervention (TCI) System is available for any child care organization or family support agency or group.  By applying the principles of TCI, parents,
teachers, and direct care workers can learn to successfully manage difficult situations with children and young adults. Research based methods for turning times of stress, anxiety, frustration, and anger are instrumental in creating opportunities for relationship building and understanding.

A Parent's Guide to Being a Vaccine Advocate

: Rebecca Vanucci
This presentation will outline ways that parents can become vaccine advocates in their community. The
presentation will include information on the benefits of vaccination, common myths about vaccines, school immunization and exemption data, how to find your local school's immunization and exemption rates, and effective communication strategies to support vaccines.

Navigating the Cyber World:

Camila Barrera
This workshop reviews the challenges and dangerous situations that may arise through use of the Internet, social media and smart phones. It is important for parents to be aware of the popular apps, social media sites and programs used by youth online. This workshop explains the issues and possible consequences from cyber bullying, sexting, and revealing identifying information to strangers.
---