STEP UP YOUR ADVOCACY EFFORTS!
Over the past several months the united voices of parents were heard from the halls of our state capitol to the offices of the Commissioner of Education. Your advocacy efforts created policy changes. The phone calls, e-mails, and visits to your elected officials demonstrated how relationships effect change. This is the foundation of advocacy.
2021 Legislative Priorities
Hearings were held by the Joint Committee on Education on the four bills below. Please email the chairs to support these Bills being favorably reported out of their committee at: Jason.Lewis@masenate.gov; Alice.Peisch@mahouse.gov
An Act relative to physical and social recess in schools – S383/H695 – mandates K – 5 students at least twenty consecutive minutes of free-play recess per day.
An Act to ensure representation of Special Education Parent Advisory Councils on school committees – H537 – SEPAC representative nonvoting seat on the school committee.
An Act creating a school resource officer grant program and fund – S373 – to award matching grants to local law enforcement agencies and local school boards that have established a collaborative agreement to employ uniformed school resource officers.
An Act promoting local control and effective training of school resource officers – S374 – rules for assigning a school resource officer.
An Act to prioritize violence prevention and social emotional health in school support staff hiring – S290 – One School Resource Officer for Seven guidance counselors, mental health staff, etc. combined.
A hearing is scheduled for October 18th by the Joint Committee on Education on S290. Please email the chairs to support this Bill or sign up to provide testimony.
An Act to ensure the health and safety of the Commonwealth's students and educators – S250 / HD 943 – Ventilation in Schools.
A hearing was held by the Joint Committee on Covid-19 and Emergency Preparedness and Management on S250. Please email the chairs to support the Bill and ask for it to be reported favorably out of committee: Jo.Comerford@masenate.gov; William.Driscoll@mahouse.gov
An Act expanding licensure opportunity for school counselors – H351 – relative to licensing of mental health counselors
The Joint Committee on Consumer Protection and Professional Licensure held a hearing on H351. Please email the chairs to support the Bill and ask for it to be reported favorably out of committee: susan.moran@masenate.gov; Tackey.Chan@mahouse.gov
Cherish Act– SB741/HB1214 – funding for higher education.
Student Opportunity Act – already passed; need to follow and advocate for full funding
---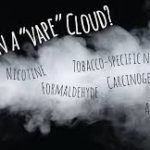 The Massachusetts PTA supports the following legislation to stop the tobacco industry from using these new tobacco products to create a new generation of smokers:
2357 (Senator Keenan) and H. 4089 (Rep. Gregoire), An Act regulating flavored tobacco products, which would ban all flavored tobacco products, including e-cigarettes and other vape products, and
1606 (Senator Chandler) and H. 2436 (Rep. Decker), An Act Protecting Youth from Nicotine Addiction, which would institute an excise tax on vape products and increase the tax on cigarettes and cigars.
Please consider sending your law makers a letter in support of the above bills.
---
The Massachusetts PTA sent a letter of opposition to the U.S. Department of Agriculture (USDA) regarding the Proposed Rule Making a Revision of Categorical Eligibility in the Supplemental Nutrition Assistance Program (SNAP). The proposed rule would cause serious harm to Massachusetts students and families and should be withdrawn since it would jeopardize automatic access to free school meals for nearly one million students and greatly limit states' ability to use the Broad-Based Categorical Eligibility test. Massachusetts PTA believes all children deserve the opportunity to reach their full potential and in order to do so, we must ensure all children are healthy and have consistent access to nutritious meals. This proposed rule will have harmful impacts on health and well-being as well as on the economy.
Massachusetts PTA is working with SEL4MA.org to support House Bill 4725 and is asking you to urge the legislature to support the establishment of a permanent Promote Prevent Commission. Here is more about the bill and how to connect with your legislator:
H.4725, An Act for Prevention and Access to Appropriate Care and Treatment of Addiction, recently passed the state House unanimously and is now under consideration in the state Senate. We are one step closer to the establishment of a permanent Promote Prevent Commission—with the Social-Emotional Learning Alliance for Massachusetts (SEL4MA) explicitly named as having a crucial seat at the table!
In addition to other important provisions, H.4725 will sustain the nationally recognized and groundbreaking work of the Special Legislative Commission on Behavioral Health Promotion and Upstream Prevention in Massachusetts (the "Promote Prevent" Commission) by establishing it as an ongoing Commission.
SEL4MA Executive Director Jim Vetter served on the Promote Prevent Commision, giving SEL4MA an important seat at the table. H.4725 explicitly requires having a representative of SEL4MA on the ongoing Commission, continuing this important access.
The ongoing Commission established by this bill will continue to advance state and local policies, programs, systems, and practices to promote positive mental, emotional, and behavioral health and prevent behavioral health issues including substance use, mental illness, and youth violence.
Our state currently invests relatively little in upstream prevention, as dollars instead largely flow downstream to address problems after they have developed. H.4725 recognizes the importance of supporting programs and practices that are community-, family-, and school-based, including whole school approaches, that reduce risk factors for behavioral health disorders and foster social and emotional health.
For this important bill to pass, we need to take action now to spread the word throughout the state legislature about the power of prevention.
SEL's easy-to-use tool can help you quickly send an email from their action alert page right to your own state senator. Click Here to do so.
Thank you for your support,
MA PTA Legislative Committee